WELCOME, MIXELS AND NIXELS, LADIES AND GENTLEMEN, TO THE FIRST EVER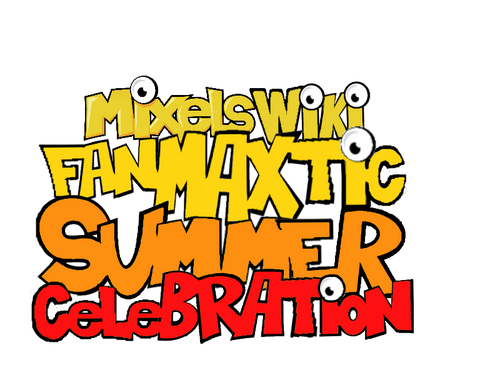 We all know you people like to have fun, and what better time than summer vacation to have fun? The sun is shining, school is out, and it's a great idea to have a barbecue, swim, or if you're like us, just hang indoors and be lazy editing on the wiki. Yes, this all-season event mostly involves the latter, but we do encourage some outdoor activities, too. That's what summer is for, right? Well, other than sleeping in.
What will we do to make this the best summer ever for Mixels fans, you ask? Anything you could possibly think of! Take a look at the list of every day starting from now and ending in September for a task you could complete. Most fanMAXtic summer ever, right? YE! Have some rad fun!
June
21: Read and comment on this blog post.
22: Write a beach story using Series 4-6 Mixels and no more than 500 characters.
23: Tell what you plan to do this summer.
24: Build any Mixel, ready for summer, in LDD, and upload it here.
25: Tell us your favorite vacation spot.
26: Draw a Mixels beach, pool or summer-related scene.
27: Favorite summer food?
28: Create a Mixels riddle.
29: Build a custom Max for any canon tribe.
30: What was the best thing to happen on the wiki this month?
July
1: When you enter chat for the first time today, scream "HUMP DAY!"
2: Use pieces from one Mixel to make a completely new one. Take a picture, upload, and post it here with a name and brief personality description.
3: Make your own hamlogna sandwich.
4: What did you do for Independence Day?
9: Check out the Mixels Series 7 unveiling from San Diego Comic Con.
10: Watch the Ninjago: Masters of Spinjitzu season finale on Cartoon Network.
11: Create an OC for one of the Series 7 tribes.
August
TBA
HERE WE GO!
Community content is available under
CC-BY-SA
unless otherwise noted.