About Tiketz Simulator 2016...


Tiketz Simulator 2016 has once been the Mixel of the Month! Cheers for them!
Bogo!




Footi9 has given you a Bogo. Bogos are given to awesome users. Enjoy your pet. Put this on your userpage to show you got a Bogo!
Bogo!




ToonBoomer has given you a Bogo. Bogos are given to awesome users. Enjoy your pet. Put this on your userpage to show you got a Bogo!
Bogo!




Flip has given you a Bogo. Bogos are given to awesome users. Enjoy your pet. Put this on your userpage to show you got a Bogo!
"Here's a cubit!"
This Mixel is known as Tiketz! Tiketz is a super mobile Mixel fresh back from the MCPD Academy, and is eager to make arrests!
"First you gotta be worthy!"
This Mixel is known as Berp! Berp is a member and part-time waiter of the Munchos tribe. Berp has four long arms, which is great for this greedy Mixel to slam dunk snacks in his big, open mouth!
"It gives me the shivers"
This Mixel is known as Meltus! Meltus may look like a scary T-Rex, but it actually the complete opposite with tons of allergies.
"okey"
okey
I am only good at drawing and constantly make request posts that I almost never attend to.
Mr. Mixel Guy

Information
Joined Wiki
July 10. 2015
Age
14
Tribe
noone ._.
Wiki Position
Member
Gender
attack helicopter
Likes
Mixels (did you have to get a PHD to figure that one out?),

DHMIS, Brandon Rogers, MCR, SU

Dislikes
Extremists,

jealousy, being social

Quote
"okey"
WAT HOW DID I GET INTO MIXELS?
Welp, it all started when I was reading an issue of LEGO club. This was the issue that had the Mixels teaser. Unlike now, where I try to collect all of the Mixels in each tribe, I specifically wanted the ones that were DERP. Because that's all I cared about. The LEGO ones that I thought were derp were Shuff, Zaptor, and Flain. When S1 was released, the first one I got was Shuff. Then a week later, I got Zaptor. Then a month later, I forgot about the entire thing; Shuff was somewhere in a plastic bag in the closet, Zaptor was in peices. Skip about a year later, I saw that Series 4 was out and I was like "Oh yeah I remember that". I got a few of them including some S3 ones, then I couldn't stop. I wanted to have every single Mixel ever released to the public. So, uh, yeah.
surie fer teh lon perergraf ;-;
MIXELS I HAVE
EVERY
ONE
AM I SEEN OTHER PLACES?
Yes.
Here is a list of places I am seen
Scratch: Jediscum
Lego.com/mixels: Jediscum
DeviantArt: http://mrmixelguy.deviantart.com/
Youtube: https://www.youtube.com/channel/UCIZ4OZ_nZXQfIBuXBEIL7cg
Twitter: https://twitter.com/TiketzSimulator
MY FAVORITE MIXELS
Yet again, oh boy.
Infernites: Zorch
Cragsters: Shuff
Electroids: Volectro, Zaptor
Frosticons: Flurr
Fang Gang: Chomly, Gobba
Flexers: Tentro, Kraw
Glorp Corp: Torts
Spikels: Hoogi, Scorpi
Wiztastics: All
Orbitons: Rokit, Niksput
Infernite Cousins: Meltus, Burnard
Glowkies: Globert
Klinkers: All (Gox the most)
Frosticon Cousins: Chilbo, Snoof
Lixers: All (Spugg the most)
Weldos: Wuzzo, Kramm
Glorp Corp Cousins: Gurggle, Dribbal
Munchos: Berp, Vaka-Waka
MCPD: Tiketz
Medievals: Paladum
Mixies: Trumpsy
OTHER STUFF I LIKE (STARS BY STUFF I REALLY LIKE)
Don't Hug Me I'm Scared
Brandon Rogers
Steven Universe🌟
Samurai Jack (For a short while)
A comic on Tumblr called Kid N' Teenagers (Not that into it anymore, still my avatar tho)
My Chemical Romance🌟
Green Day (Some songs, don't like how they're too political)
Panic! at the Disco (Some songs)
Team Fortress 2🌟
Gooseworx🌟 (Person that makes webcomics and music, I like it all so)
4chan (specifically /co/)
Homestuck🌟
JoJo's Bizarre Adventure (Only anime I watch)🌟🌟🌟
MIXELS I WANT
​I NOW HAVE EVERY SINGLE MIXEL EVER RELEASED TO THE PUBLIC 
SANS IS A BAD KITTY
READ THE COMIC THAT GOT DELETED FOR BEING UNRELATED TO MIXELS!
HOW TO MAKE A MIKSLS-LIKE COMIC
As easy as it looks, making a Miksls comic requires some effort. Some.
STEP 1: IDEA
What's your favorite idea? (I'm sorry I had to)
You need to first come up with what tribe it will be based around. That's the easy part. Now it gets hard.
The best thing to do is start off with a problem. You can make up the rest while you're drawing it.
Most of the comics end with the em c pee d arrest one of the characters, but you can also end it with one of the characters dying like the previous one I made.
STEP 2: DRAWING
It's actually hard to get the perfect poorly drawn look. Here are a few tips on drawing the characters poorly.
- Almost no emotion except when showing anger. Then show a lot of emotion
-Don't draw it too poorly so the reader won't know who it is. Try making look at least like the original
-Try changing the look of the character almost every frame. This is what I did in the very first comic
STEP 3: TEXT AND PANELS
Using the line tool creat a 4x3 comic guidline with no drawings. Save that and everytime you make a comic just copy and paste that.
I obviously use comic sans for the text, but actually making the text is a lot harder. Here are some more tips.
-Make sure the reader can actually understand it. Some words don't need to be misspelled
-If the reader says they still can't understand it, tell them that saying it out loud usually helps them find what the original word was
That's about it, now go out there and make some Miksls comics yourself!
MY QUOTES BECAUSE EVERYBODY HAS THEM
"Aye" - Anytime
"._." - When confused or startled
"Welp," - My favorite sentence starter!
"Ugh" - My way of saying "Come on!"
"Breh" - Rarely
"lel" - Sometimes
"Yee" - Not mine, but everybody says it, right? RIGHT?
"[insert quote]" - laziness
"pls" - Please
"okey" -Okay
SOME COOL PEEPS
Coins
Torch
ZOOT ZOOT
The breh who started this all
Josh
Fernando
Graham
TAK
SUandMixels
JACOBTHEBREH
FreezyChill
Feesh
Turg
MixelsSark ​
FAVORITE QUOTES 
"This is gonna be a Mix-licking for the history books" - Booger, EKHID
"You ever hear my whistle? ( ͡° ͜ʖ ͡°)" - Gox, QFTLM
"You were talking about the moon dummy" - Flamzer, MMM
"WE'RE POSING. HEROICALLY" - Clay, Nexo Knight shorts
"Long live the king!" - Mixadel
"MAH FRIENDS, THEY'RE IN PARALIS DANGA!" - Camillot, EKHID
"Roit away ser" - Jinky, QFTLM
"Foiled again by the ultra-uber-mega-whatever armor. Why can't we have cool stuff like that?" - Jestro, Nexo Knight shorts
"First you gotta be worthy!" - Berp, QFTLM
"You know what I've learned? 'That bein' bad is fun?' No, that you're a terrible singer!" - Jestro and Book of Monsters, Nexo Knight shorts
"*really awkward squeak*" - Phosphee, EKHID
"[nothing at all]" - Sweepz, NNGA
"This fight is borderline gay and now I have an STD" - Chin-Chin, Filthy Frank VS. Chin-Chin
"Donna! I haven't seen you in 50 years and you still look like a slut" - Grandpa/George, A Day in the Park
"As I was saying, there's no WE in TEAM!" - Aquad, NNGA
"AMETHYST
HOW MUCH DID YOU GIVE HIM
A M E T H Y S T" - Pearl, Great: The Show
"I know you people out there.. are alot more capable of putting these two little handsssssssssss​ together. So lemme see you do it!" - Gerard Way, Mama (live)
"He who controls the meme... Controls the universe...​" - Pepe the Frog, Cult of KeK
Teh Gallery of stoof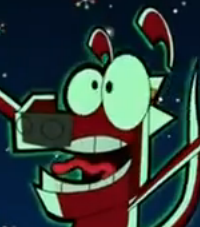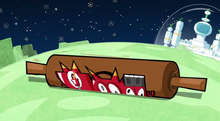 Add whatever you want here
THINGS TO KNOW
I can draw
I like Mixels (Really?)
i talk lik dis wen i went tew b fooneh lel
It's actually true that when I think of something amazing and try to do it, I fail very hard
I don't have an OC or Mixsona yet (SUE ME)
Spam is okay
Anime is okay
I like to use Lenny faces and things of the same theme ༼ ºل͟º ༼ ºل͟º ༼ ºل͟º ༽ ºل͟º ༽ ºل͟º ༽
I will always represent (draw) myself as whatever my current avatar is
You will drown in my band references that nobody gets

You probably think this is one of those stupid "there's nothing down here" things. Well it's not
I said it's not. Why do you keep scrolling?
STOP SCROLLING
​
== YOU'VE TRIED SO HARD AND GOT SO FAR BUT IN THE END IT DIDN'T EVEN MATTER==
Community content is available under
CC-BY-SA
unless otherwise noted.