This user's account is disabled




That means that this user once contributed to the wiki, but has chosen to disable their account, or may have been disabled by Fandom Staff.
Photos of mixes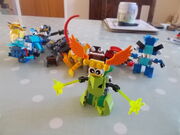 I want to be a Bureaumax.
Thelight230
Information
Joined Wiki
May 3 2015 (Don't say "your a noob." in my message wall.)
Age
10 (I know that I am a bit underaged but don't block me for this.)
Tribe
 ?
Wiki Position
Amateur (but I want to be a admix.)
Gender
Male
Likes
Mixels

Forza motorsport

Dislikes
People writing hurtful thing on my

message wall

Quote
What the earth
Do you think I am going to be a admix
Community content is available under
CC-BY-SA
unless otherwise noted.