Warning! This page is Wiztastic territory.




MIX! The page you are about to view has something to do with the Mixel tribe of the Wiztastics. The Wiztastics are a traveling troupe of magicians known for putting on the most spectacular shows in the land.
Warning! This page is Spikel territory.




MIX! The page you are about to view has something to do with the Mixel tribe of the Spikels. The fun-loving Spikels think of themselves as cute and cuddly, often forgetting they're covered with dangerous spikes.
'"Abra, Ca-wacka... DOOOOOOOOOOODULLLLLLLLL!"'


This Mixel is known as Magnifo! Magnifo is the serious and smart leader of the Wiztastics. This one-eyed magician hates when his shows go wrong, and they usually end up going down that path. He is still sure to make you laugh, though!
'"Awww, Scorpi, you're just the cutest wittle Mixel!!"'


This Mixel is known as Scorpi! Scorpi is just an adorable little Spikel, and a leader for his tribe. As cute as he is, he also loves sleepovers, parties and pillow-fights!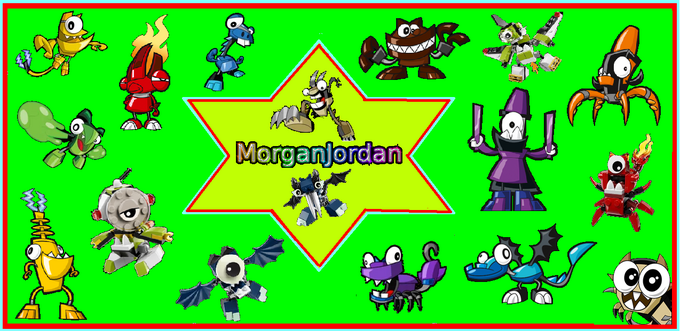 I'm MorganJordan or you can call me MJ for short. I am just an average Mixels fan. Feel free to check out my profile.
Information
Debut
MAY 26, 2014
Last Appearance
?
Nicknames (aka)
?
Tribe
?
Position
?
Gender Preference
Male
Color
White
Special Features
?
Likes
Mixels
Mr. Bean
McDonalds
KFC
Pizza
Theme Parks
Steven Universe
The Amazing World of Gumball
My Fellow Users
Sleeping
Thomas the Tank Engine
Bagpuss
Count Duckula

Dislikes
Nixels
Bullies
Wikia Contributors
Heights
Anyone Upsetting Me

Quote
"I'm ready!"
Voice Actor
Myself
Game Abilities
?
My signature
MJ

17:55, December 13, 2014 (UTC)
Some things about me
I am British.
I don't like it if anybody upsets me.
Besides Mixels, I'd say my other favourite TV programmes are Mr. Bean (I can never stop laughing whenever I watch him) and Thomas the Tank Engine (sure it's a children's programme but I just adore it so much).
Usually when editing on this wiki, I normally edit my userpage.
I was originally going to be on this wiki for a a month or two, then leave, but then after becoming addicted to Mixels, I decided to stay on this wiki.
My personality is kind of like Teslo, Scorpi and Slumbo's. I am intelligent and afraid of heights like Teslo, shy, talkative and easily scared (and sometimes cute looking) like Scorpi and like Slumbo, I really like sleeping.
I like every single Mixel around. There isn't any I hate or dislike.
I am always nice to my fellow users.
My Favourite Mixels
Flain
Shuff
Teslo
Zaptor
Flurr
Lunk
Gobba
Tentro
Torts
Scorpi
Footi
Magnifo
Wizwuz
Niksput
Nurp-Naut
Flamzer
Globert
Vampos
Tribes from favourite to least favourite
Wiztastics
Spikels
Electroids
Frosticons
Infernites (2014)
Glorp Corp
Orbitronz
Fang Gang
Glowkies
Infernites (2014)
Flexers
Cragsters
Favourite Mixel from Each Tribe 
Neutral Mixel from Each Tribe 
Least Favourite Mixel from Each Tribe 
Favourite Mixel from Each Series
Series 1 - Teslo
Series 2 - Flurr
Series 3 - Magnifo 
Series 4 - Nurp-Naut
Do I have that Mixel?
My Mixes and Murps 
News
December 9th 2014: I reached 1000 edits!
December 11th 2014: I decided to portray Scorpi (as he is my second favourite Mixel) and Globert (just for fun)!
December 13th 2014: I have my confirmed signature!
Things I'd Like If I Were A Mixel
Cookironies
Log Toss
Hamlogna Sandwiches
Bar B Cubes
Rock Pops
Magic Shows
Ice Cream
Mixelball
Ceramic Figures (particularly the Tigerscorp)
Scorpi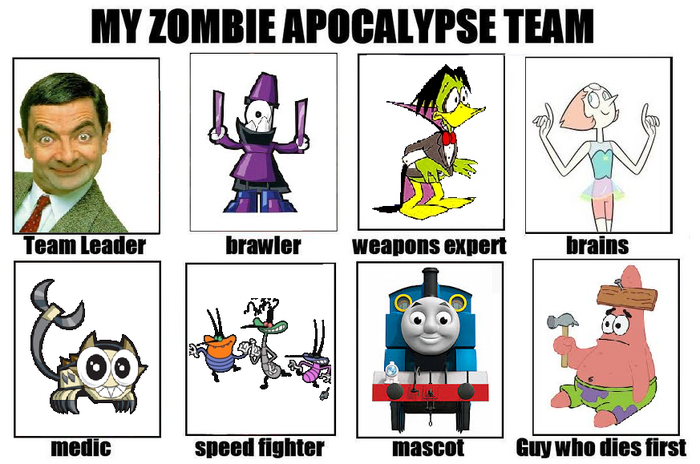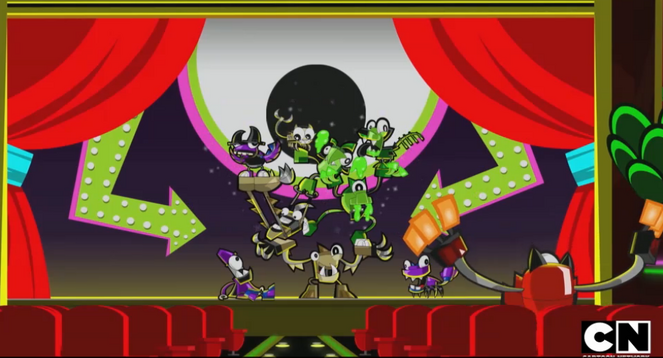 End of my user page.
Community content is available under
CC-BY-SA
unless otherwise noted.