Warning! This page is Wiztastic territory.




MIX! The page you are about to view has something to do with the Mixel tribe of the Wiztastics. The Wiztastics are a traveling troupe of magicians known for putting on the most spectacular shows in the land.
Warning! This page is Spikel territory.




MIX! The page you are about to view has something to do with the Mixel tribe of the Spikels. The fun-loving Spikels think of themselves as cute and cuddly, often forgetting they're covered with dangerous spikes.
Abra, Ca-wacka... DOOOOOOOOOOODULLLLLLLLL!

This Mixel is known as Magnifo! Magnifo is the serious and smart leader of the Wiztastics. This one-eyed magician hates when his shows go wrong, and they usually end up going down that path. He is still sure to make you laugh, though!
Awww, Scorpi, you're just the cutest wittle Mixel!!

This Mixel is known as Scorpi! Scorpi is just an adorable little Spikel, and a leader for his tribe. As cute as he is, he also loves sleepovers, parties and pillow-fights!
It's the bomb!

This Mixel is known as Flurr! Flurr's the icy blue leader of the power-napping Frosticons. But unlike Slumbo and Lunk, he's always wide-awake. Despite this, Flurr's always missing the simplest things.. like an icicle right infront of his face.
Yayaaay!

This Mixel is known as Torts! He may be the slowest of the Glorp Corp, but Torts is a slob who lives to play for thrills. Everything sticks to this turtle-like Mixel; he's your slime-hand man. Seriously!
Yaaaaaaaaay!

This Mixel is known as Lunk! Lunk-a-dunk here is a really sleepy Mixel. What he lacks brains and grace in, he makes up for with his tenacious spirit. Watch out for his ice-cold allergies, they can freeze you--literally!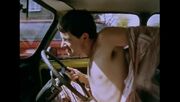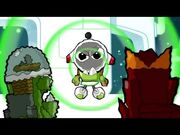 I'm MorganJordan (or MJ for short). Check out my profile.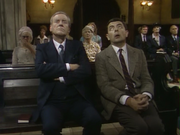 Mr. Bean

File:Mr-Bean-mr--bean-166155 598 328.jpg

Information
Debut
1st January 1990
Last Appearance
 ?
Nicknames (aka)
 ?
Tribe
 ?
Position
 ?
Gender Preference
Male

Color
Skin colour, tweed, white, red, black
Special Features
 ?
Likes
My British Leyland Mini
Mixels
Thomas and Friends (strangely)
Comedy
McDonalds
KFC

Dislikes
Nixels
Bullies
Quote
"Are you feeling lucky, punk?"
Voice Actor
Myself
Game Abilities
 ?
Some things about me
I am 15 years old.
I am one of the world's biggest Mr. Bean fans.
I'm "Number 3" and I've come from "The Dressing Room".
I am a huge comedy fan. I love comedy TV shows, films and books.
Sometimes I call myself "The Comedy Master".
My personal favourite Mixels are Magnifo, Scorpi, Flurr, Torts and Lunk.
Which is your favourite Mixel?
Mixels from favourite to least favourite
Note: I don't hate any of the Mixels at the end. It was just hard choosing.
Tribes from favourite to least favourite
Wiztastics
Spikels
Frosticons
Glorp Corp
Electroids
Infernites (2014)
Fang Gang
Orbitonz
Infernites (2015)
Cragsters
Glowkies
Flexers
Favourite Mixel from Each Tribe
Neutral Mixel from Each Tribe
Least Favourite Mixel from Each Tribe
Favourite Mixel from each Series
Series 1 - Teslo
Series 2 - Flurr
Series 3 - Magnifo
Series 4 - Nurp-Naut
Mixels I have
I don't own any Mixels yet, but I will hopefully be starting my collection soon.
Mixels from cute to not cute
Magnifo
Scorpi
Shuff
Flain
Flamzer
Lunk
Zaptor
Flurr
Jawg
Torts
Globert
Teslo
Nurp Naut
Footi
Glomp
Tentro
Wizwuz
Seismo
Gobba
Kraw
Vulk
Niksput
Glurt
Volectro
Rokit
Hoogi
Boogly
Chomly
Zorch
Mesmo
Slumbo
Burnard 
Vampos
Meltus
Balk
My Mixes and Murps (you are allowed to request me some)
I will be replacing these with LEGO mixes and murps soon and I will be doing a couple of those Mixes above in LEGO form. I will also be doing a Gobba/Wizwuz Mix, a Balk/Hoogi Mix and a new version of the Volectro/Slumbo Mix.