(24 intermediate revisions by the same user not shown)
Line 1:
Line 1:
−

<div class="helvectia" style="background-color:#ff0033; border:2px ridge #747474; border-radius:6px; padding:6px;"><center> {{UserSandbox}}

+

<div class="helvectia" style="background-color:#ff0033; border:2px ridge #747474; border-radius:6px; padding:6px;">

−

{{UnderConstruction}}

+

{{UnderConstruction}}

−

<font color="#6AFB92"><font color="#6AFB92">Hey, hey there! Welcome to my sandbox. Feel free to take a look.</font> </font><font color="#6AFB92"><font color="#6AFB92">NOTE: You are aloud to use the templates in my sandbox, but would you please ask me first? Thanks</font></font>

 
 
 
−

==<font color="#6AFB92"> </font><font color="#F0EAD6"><font color="#F0EAD6">Signature Test</font> </font>==

+

=<font color="#6AFB92"></font><font color="#"><font color="#"> </font></font>

−

<div style="width:31em; height:6em; border:3px solid gold; background-color:orange; color:#000; padding-top:0em;">

 
−

[[File:Magnifooooooooooooooooo.jpg|50px]][[User:MorganJordan|<font color="turquoise">'''The'''</font><font color="gold">'''Golden'''</font><font color="#800517">'''Cubit'''</font>]]<font color="turquoise"><font> [[File:Atkinson-says-goodbye-to-beloved-character-mr-bean1.jpg|50px]]17:55<span style="color:turquoise;">, December 13, 2014 (UTC)</span></font></font>

 
 
 
 
⚫
 
+

[[File:41525_Magnifo_b2.png|60px]][[File:Skrubzcartoon.png|60px]][[User:MorganJordan|<font color="#66CCCC">'''The'''</font><font color="gold">'''Golden'''</font><font color="purple">'''Cubit'''</font>]] [[Message Wall:The Golden Cubit|<font color="#BEE1E1">(</font><font color="#5BCFFF">t</font><font color="#1589FF">a</font><font color="#0B7FAF">l</font><font color="#004373">k</font><font color="#001B37">)</font>]][[File:41542_SPUGG_a.png|60px]]16:55 September 21, 2016 (UTC)

 
 
 
+

==User Template==

−

==<font color="#F0EAD6"><font color="#F0EAD6">Mixels Fan Templates</font> </font>==

 
 
+

===Sick User===

 
 
 
⚫
 
+

===Mixel of the Month Nominee===

 
 
−

<div style="width:25em; height:5.5em; border:2px solid #999; background-color:Red; color:#00000; text-align:center; padding-top:0em;">

+

<div style="width:; height:; border: solid ; background-color:; color:#; padding-top:0em;">

 
+

===Retired Staff===

−

<font color="purple">[[File:41500_Flain_b.png|thumb|left|75px]] This user is a fan of the radical Flain!</font>

 
−

</div>

 
 
 
 
+

<div style="width:20em; height:12em; border:3px solid orange; background-color:gold; color:#000; padding-top:0em;">[[File:41543_TURG_a.png|thumb|left|130px]] This user is Retired Staff. That means this user used to be a member of staff, but no longer is.</div>

 
+

===Highest Ranking User===

 
 
−

<div style="width:25em; height:5.5em; border:2px solid #999; background-color:Red; color:#00000; text-align:center; padding-top:0em;">

+

<div style="width:; height:; border: solid ; background-color:; color:#; padding-top:0em;">

−

<font color="purple">[[File:41501_Vulk_b.png|thumb|left|75px]] This user is a fan of the dim-witted, but loveable Vulk!</font>

 
−

</div>

 
−
 
−
 
−

<div style="width:25em; height:5.5em; border:2px solid #999; background-color:Red; color:#00000; text-align:center; padding-top:0em;">

 
−

<font color="purple">[[File:41502_Zorch_b.png|thumb|left|75px]] This user is a fan of the speedy Zorch!</font>

 
−

</div>

 
−
 
−
 
−

<div style="width:25em; height:5.5em; border:2px solid #999; background-color:Grey; color:#00000; text-align:center; padding-top:0em;">

 
−

<font color="purple">[[File:41503_Krader_b.png|thumb|left|75px]] This user is a fan of the big armed Krader!</font>

 
−

</div>

 
−
 
−
 
−

<div style="width:25em; height:5.5em; border:2px solid #999; background-color:Grey; color:#00000; text-align:center; padding-top:0em;">

 
−

<font color="purple">[[File:41504_Seismo_b.png|thumb|left|75px]] This user is a fan of the shy and nervous Seismo!</font>

 
−

</div>

 
−
 
−
 
−

<div style="width:25em; height:5.5em; border:2px solid #999; background-color:Grey; color:#00000; text-align:center; padding-top:0em;">

 
−

<font color="purple">[[File:41505_Shuff_b.png|thumb|left|75px]] This user is a fan of the cute and spinning Shuff!</font>

 
−

</div>

 
−
 
−
 
−

<div style="width:25em; height:5.5em; border:2px solid #999; background-color:Yellow; color:#00000; text-align:center; padding-top:0em;">

 
−

<font color="purple">[[File:41506_Teslo_b.png|thumb|left|75px]] This user is a fan of the intellegent Teslo!</font>

 
−

</div>

 
−
 
−
 
−

<div style="width:25em; height:5.5em; border:2px solid #999; background-color:Yellow; color:#00000; text-align:center; padding-top:0em;">

 
−

<font color="purple">[[File:41507_Zaptor_b.png|thumb|left|75px]] This user is a fan of the Hamlogna sandwich-loving Zaptor!</font>

 
−

</div>

 
−
 
−
 
−

<div style="width:25em; height:5.5em; border:2px solid #999; background-color:Yellow; color:#00000; text-align:center; padding-top:0em;">

 
−

<font color="purple">[[File:41508_Volectro_b.png|thumb|left|75px]] This user is a fan of the crazy and electrifying Volectro!</font>

 
−

</div>

 
−
 
−
 
−

<div style="width:25em; height:5.5em; border:2px solid #999; background-color:#00E1FF; color:#00000; text-align:center; padding-top:0em;">

 
−

<font color="purple">[[File:41509_Slumbo_b2.png|thumb|left|70px]] This user is a fan of the sleepy Slumbo!</font>

 
−

</div>

 
−
 
−
 
−

<div style="width:25em; height:5.5em; border:2px solid #999; background-color:#00E1FF; color:#00000; text-align:center; padding-top:0em;">

 
−

<font color="purple">[[File:41510_Lunk_b.png|thumb|left|60px]] This user is a fan of the goofy and slow Lunk!</font>

 
−

</div>

 
−
 
−
 
−

<div style="width:25em; height:5.5em; border:2px solid #999; background-color:#00E1FF; color:#00000; text-align:center; padding-top:0em;">

 
−

<font color="purple">[[File:41511_Flurr_b.png|thumb|left|75px]] This user is a fan of the flying Flurr!</font>

 
−

</div>

 
−
 
−
 
−

<div style="width:25em; height:5.5em; border:2px solid #999; background-color:Chocolate; color:#00000; text-align:center; padding-top:0em;">

 
−

<font color="purple">[[File:41512_Chomly_b.png|thumb|left|48px]] This user is a fan of the trash compacting Chomly!</font>

 
−

</div>

 
−
 
−
 
−

<div style="width:25em; height:5.5em; border:2px solid #999; background-color:Chocolate; color:#00000; text-align:center; padding-top:0em;">

 
−

<font color="purple">[[File:41513_Gobba_b.png|thumb|left|75px]]This user is a fan of the feeling-tasting, crafty Gobba!!</font>

 
−

</div>

 
−
 
−
 
−

<div style="width:25em; height:5.5em; border:2px solid #999; background-color:Chocolate; color:#00000; text-align:center; padding-top:0em;">

 
−

<font color="purple">[[File:41514_Jawg_b.png|thumb|left|75px]] This user is a fan of the energetic Jawg!</font>

 
−

</div>

 
−
 
−
 
−

<div style="width:25em; height:5.5em; border:2px solid #999; background-color:Orange; color:#00000; text-align:center; padding-top:0em;">

 
−

<font color="purple">[[File:41515_Kraw_b.png|thumb|left|75px]] This user is a fan of the bouncy Kraw!</font>

 
−

</div>

 
−
 
−
 
−

<div style="width:25em; height:5.5em; border:2px solid #999; background-color:Orange; color:#00000; text-align:center; padding-top:0em;">

 
−

<font color="purple">[[File:41516_Tentro_7.png|thumb|left|75px]] This user is a fan of the stretchy 4-legged Tentro!</font>

 
−

</div>

 
−
 
−
 
−

<div style="width:25em; height:5.5em; border:2px solid #999; background-color:Orange; color:#00000; text-align:center; padding-top:0em;">

 
−

<font color="purple">[[File:41517_Balk_b.png|thumb|left|60px]] This user is a fan of the hammerheaded Balk!</font>

 
−

</div>

 
−
 
−
 
−

<div style="width:25em; height:5.5em; border:2px solid #999; background-color:Green; color:#00000; text-align:center; padding-top:0em;">

 
−

<font color="purple">[[File:41518_Glomp_b.png|thumb|left|75px]] This user is a fan of the big-nosed Glomp!</font>

 
−

</div>

 
−
 
−
 
−

<div style="width:25em; height:5.5em; border:2px solid #999; background-color:Green; color:#00000; text-align:center; padding-top:0em;">

 
−

<font color="purple">[[File:41519_Glurt_b.png|thumb|left|75px]] This user is a fan of the slobbering slime hound Glurt!</font>

 
−

</div>

 
−
 
−
 
−

<div style="width:25em; height:5.5em; border:2px solid #999; background-color:Green; color:#00000; text-align:center; padding-top:0em;">

 
−

<font color="purple">[[File:300px-Torts_b.png|thumb|left|75px]] This user is a fan of the slimy Torts!</font>

 
−

</div>

 
−
 
−
 
−

<div style="width:25em; height:5.5em; border:2px solid #999; background-color:Tan; color:#00000; text-align:center; padding-top:0em;">

 
−

<font color="purple">[[File:41521_Footi_b2.png|thumb|left|75px]] This user is a fan of the dancing Footi!</font>

 
−

</div>

 
−
 
−
 
−

<div style="width:25em; height:5.5em; border:2px solid #999; background-color:Tan; color:#00000; text-align:center; padding-top:0em;">

 
−

<font color="purple">[[File:Scorpi_Caring.png|thumb|left|75px]] This user is a fan of the overrated, but cute Scorpi!</font>

 
−

</div>

 
−
 
−
 
−

<div style="width:25em; height:5.5em; border:2px solid #999; background-color:Tan; color:#00000; text-align:center; padding-top:0em;">

 
−

<font color="purple">[[File:41523_Hoogi_B.png|thumb|left|85px]] This user is a fan of the hugging Hoogi!</font>

 
−

</div>

 
−
 
−
 
−

<div style="width:25em; height:5.5em; border:2px solid #999; background-color:Purple; color:#00000; text-align:center; padding-top:0em;">

 
−

<font color="tan">[[File:41524_Mesmo_b.png|thumb|left|80px]] This user is a fan of the grumpy Mesmo!</font>

 
−

</div>

 
−
 
−
 
−

<div style="width:25em; height:5.5em; border:2px solid #999; background-color:Purple; color:#00000; text-align:center; padding-top:0em;">

 
−

<font color="tan">[[File:41525_Magnifo_b2.png|thumb|left|75px]] This user is a fan of the spectacular Magnifo!</font>

 
−

</div>

 
−
 
−
 
−

<div style="width:25em; height:5.5em; border:2px solid #999; background-color:Purple; color:#00000; text-align:center; padding-top:0em;">

 
−

<font color="tan">[[File:41526_Wizwuz_b2.png|thumb|left|75px]] This user is a fan of the playful Wizwuz!</font>

 
−
 
−
 
−
 
−

==<font color="#F0EAD6"><font color="#F0EAD6">Mixel territory</font> </font>==

 
−

</div>

 
−

<div style="clear: both"> </div>

 
−

{| class="collapsible collapsed" align="center" bgcolor="#000" style="border:2px solid #000; -moz-border-radius:7px; width:100%; color:#000;"

 
−

! bgcolor="#000" colspan="2" align="center" style="font-size:13.5px; -moz-border-radius:6px; border:1px solid #3D3D3D;" |

 
−

|-

 
−

| [[image:Mixels_Gang.jpg|200px]]

 
−
 
−

| bgcolor="#F7F7F7" align="left" style="padding:0px 10px; -moz-border-radius-topright:3px; -moz-border-radius-bottomright:3px;" | '''Warning! This page is Mixel territory.'''

 
−

MIX! The page you are about to view has something to do with those creative little funny and mixing Mixels; the main protagonists in the Mixels franchise.

 
−

|}

 
−

<includeonly>[[Category:Mixels]]</includeonly>

 
−
 
−
 
⚫
 
⚫
 
−

<font color="purple">[[File:Scorpi_Caring.png|thumb|left|130px]] This user is caring.<br />That means that this user is very friendly and is safe to talk to.</font>

 
−

</div><font color="#6AFB92"><font color="#6AFB92">More coming soon...</font> </font></div>

 
 

</div>

 

</div>
---
Latest revision as of 15:55, 21 September 2016
This page is a user sandbox




This is a user sandbox. As the title suggests, it is a place for working and experimenting with things so they know when they are ready for use, or sometimes they might just use it to make something for the fun of it. Please do not edit it unless you are the owner, you get permission from the owner, or you are removing any vandalism or anything that violates the policy.
This article is under construction




This page or section is currently under maintenance or construction. Feel free to help in any way you can to improve it.
Hey, hey there! Welcome to my sandbox. Feel free to take a look. NOTE: You are aloud to use the templates in my sandbox, but would you please ask me first? Thanks.
Signature Test


TheGoldenCubit (talk)

16:55 September 21, 2016 (UTC)
User Template
Sick User
Mixel of the Month Nominee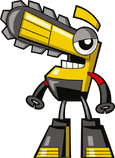 This user is a nominee for Mixel of the Month. You can vote in the
vote page
!
Retired Staff
Highest Ranking User

This user is Highest Ranking User. That means this user is currently the highest ranking on the Mixels Wiki
Leaderboard
.