Line 4:
Line 4:
 
 
 

<div class="helvectia" style="background-color: black; border:2px ridge #747474; border-radius:6px; padding:6px;"><center> </center>{{MOTM}}

 

<div class="helvectia" style="background-color: black; border:2px ridge #747474; border-radius:6px; padding:6px;"><center> </center>{{MOTM}}

−
 
 
 
 
 
Line 72:
Line 71:
 

* <font color="gold">I'm 16 years old.</font>

 

* <font color="gold">I'm 16 years old.</font>

 

* <font color="gold">My favourite Mixels are Magnifo and Spugg. The rest of my top 20 includes Kramm, Slumbo, Scorpi, Vaka-Waka, Teslo, Vampos, Flain, Tentro, Kamzo, Niksput, Snoof, Nurp-Naut, Globert, Gobba, Torts, Dribbal, Tungster and Chilbo.</font>

 

* <font color="gold">My favourite Mixels are Magnifo and Spugg. The rest of my top 20 includes Kramm, Slumbo, Scorpi, Vaka-Waka, Teslo, Vampos, Flain, Tentro, Kamzo, Niksput, Snoof, Nurp-Naut, Globert, Gobba, Torts, Dribbal, Tungster and Chilbo.</font>

 
⚫
 

* <font color="gold"><font color="gold">As well as Mixels, I love watching other Cartoon Network shows. My favourite CN show is The Amazing World of Gumball.</font> </font>

 

* <font color="gold"><font color="gold">As well as Mixels, I love watching other Cartoon Network shows. My favourite CN show is The Amazing World of Gumball.</font> </font>

 

* <font color="gold"><font color="gold">My least favourite Mixels are Zorch and Balk. I don't like Chomly, Glurt, Burnard and Mixadel much either, but I don't hate those ones.</font></font>

 

* <font color="gold"><font color="gold">My least favourite Mixels are Zorch and Balk. I don't like Chomly, Glurt, Burnard and Mixadel much either, but I don't hate those ones.</font></font>

−

* <font color="gold"><font color="gold">My favourite colours are red, blue, turquoise and purple.</font> </font>

+

* <font color="gold"><font color="gold">My favourite colours are , , turquoise and purple.</font> </font>

 

* <font color="gold"><font color="gold">My favourite foods are pizza and Oreos.</font></font>

 

* <font color="gold"><font color="gold">My favourite foods are pizza and Oreos.</font></font>

 

* <font color="gold"><font color="gold">I have autism.</font> </font>

 

* <font color="gold"><font color="gold">I have autism.</font> </font>

Line 91:
Line 91:
 

<font color="gold"><font color="gold">'''Bold '''= Indicates I like that Mixel; favourite tribes</font></font>

 

<font color="gold"><font color="gold">'''Bold '''= Indicates I like that Mixel; favourite tribes</font></font>

 
 
−

<font color="gold"><font color="gold">'''''Bold Italic''''' = Indicates my most favourite Mixels </font></font>

+

<font color="gold"><font color="gold">'''''Bold Italic''''' = Indicates my most favourite Mixels </font></font>

 
 
−

<font color="gold"><font color="gold">Asterisk = Indicates my least favourite Mixels</font></font>

+

<font color="gold"><font color="gold">Asterisk = Indicates my least favourite Mixels</font></font>

 
 
 

=== <font color="gold"><font color="gold">By Tribe</font></font> ===

 

=== <font color="gold"><font color="gold">By Tribe</font></font> ===

−

* <font color="gold"><font color="red">Infernites (2014) - '''Flain''', Vulk, Zorch*[[File:The_Golden_Cubit's_Favourite_Mixel_Per_Tribe.png|thumb|178px|My Favourite Mixel Per Tribe. If you would like one, just ask me.]]</font> </font>

+

* <font color="gold"><font color="red">Infernites (2014) - '''Flain''', Vulk, Zorch*[[File:The_Golden_Cubit's_Favourite_Mixel_Per_Tribe.png|thumb|178px|My Favourite Mixel Per Tribe. If you would like one, just ask me.]]</font> </font>

−

* <font color="gold"><font color="darkgrey">Cragsters - '''Shuff''', Seismo, Krader</font> </font>

+

* <font color="gold"><font color="darkgrey">Cragsters - '''Shuff''', Seismo, Krader</font> </font>

−

* <font color="gold"><font color="#FFCC00">'''Electroids''' - '''''Teslo''''', '''Zaptor''', Volectro</font> </font>

+

* <font color="gold"><font color="#FFCC00">'''Electroids''' - '''''Teslo''''', '''Zaptor''', Volectro</font> </font>

−

* <font color="gold"><font color="turquoise">'''Frosticons (2014)''' - '''''Slumbo''''', Flurr, Lunk</font> </font>

+

* <font color="gold"><font color="turquoise">'''Frosticons (2014)''' - '''''Slumbo''''', Flurr, Lunk</font> </font>

 

* <font color="gold"><font color="chocolate">Fang Gang - '''Gobba''', Jawg, Chomly*</font></font>

 

* <font color="gold"><font color="chocolate">Fang Gang - '''Gobba''', Jawg, Chomly*</font></font>

 

* <font color="gold"><font color="orange">Flexers - '''Tentro''', Kraw, Balk*</font></font>

 

* <font color="gold"><font color="orange">Flexers - '''Tentro''', Kraw, Balk*</font></font>

 

* <font color="gold"><font color="green">Glorp Corp (2014) - '''Torts''', Glomp, Glurt*</font></font>

 

* <font color="gold"><font color="green">Glorp Corp (2014) - '''Torts''', Glomp, Glurt*</font></font>

−

* <font color="gold"><font color="tan">'''Spikels''' - '''''Scorpi''''', Footi, Hoogi</font> </font>

+

* <font color="gold"><font color="tan">'''Spikels''' - '''''Scorpi''''', Footi, Hoogi</font> </font>

−

* <font color="gold"><font color="purple">'''Wiztastics''' - '''''Magnifo''''', Mesmo, Wizwuz</font> </font>

+

* <font color="gold"><font color="purple">'''Wiztastics''' - '''''Magnifo''''', Mesmo, Wizwuz</font> </font>

 

* <font color="gold"><font color="limegreen">Orbitons - '''Niksput''', '''Nurp-Naut''', Rokit</font> </font>

 

* <font color="gold"><font color="limegreen">Orbitons - '''Niksput''', '''Nurp-Naut''', Rokit</font> </font>

−

* <font color="gold"><font color="#FF1E00">Infernites (2015) - Flamzer, Meltus, Burnard*</font></font>

+

* <font color="gold"><font color="#FF1E00">Infernites (2015) - Flamzer, Meltus, Burnard*</font></font>

−

* <font color="gold"><font color="darkblue">'''Glowkies''' - '''''Vampos''''', '''Globert''', Boogly</font> </font>

+

* <font color="gold"><font color="darkblue">'''Glowkies''' - '''''Vampos''''', '''Globert''', Boogly</font> </font>

 

* <font color="gold"><font color="#D9AD03">Klinkers - '''Kamzo''', '''Jinky''', Gox</font> </font>

 

* <font color="gold"><font color="#D9AD03">Klinkers - '''Kamzo''', '''Jinky''', Gox</font> </font>

 

* <font color="gold"><font color="turquoise">'''Frosticons (2015)''' - '''Snoof''', '''Chilbo''', '''Krog'''</font> </font>

 

* <font color="gold"><font color="turquoise">'''Frosticons (2015)''' - '''Snoof''', '''Chilbo''', '''Krog'''</font> </font>

−

* <font color="gold"><font color="#ee7600">'''Lixers''' - '''''Spugg''''', '''Tungster''', Turg</font> </font>

+

* <font color="gold"><font color="#ee7600">'''Lixers''' - '''''Spugg''''', '''Tungster''', Turg</font> </font>

−

* <font color="gold"><font color="#FFE303">'''Weldos''' - '''''Kramm''''', '''Wuzzo''', Forx</font> </font>

+

* <font color="gold"><font color="#FFE303">'''Weldos''' - '''''Kramm''''', '''Wuzzo''', Forx</font> </font>

 

* <font color="gold"><font color="green">Glorp Corp (2015) - '''Dribbal''', '''Gurggle''', Slusho</font></font>

 

* <font color="gold"><font color="green">Glorp Corp (2015) - '''Dribbal''', '''Gurggle''', Slusho</font></font>

 

* <font color="gold"><font color="#B57EDC">'''Munchos''' - '''''Vaka-Waka''''', '''Snax''', '''Berp'''</font> </font>

 

* <font color="gold"><font color="#B57EDC">'''Munchos''' - '''''Vaka-Waka''''', '''Snax''', '''Berp'''</font> </font>

−

* <font color="gold"><font color="#0276FD">MCPD - '''Kuffs''', Tiketz, Busto</font></font>

+

* <font color="gold"><font color="#0276FD">MCPD - '''Kuffs''', , Busto</font></font>

−

* <font color="gold"><font color="lightgrey">Medievals - '''Paladum''', '''Camillot''', Mixadel*</font></font>

+

* <font color="gold"><font color="lightgrey">Medievals - '''Paladum''', Camillot, Mixadel*</font></font>

−

* <font color="gold"><font color="#7F00FF">Mixies - '''Trumspy''', '''Jamzy''', Tapsy</font></font>

+

* <font color="gold"><font color="#7F00FF">Mixies - '''Trumspy''', '''Jamzy''', Tapsy</font></font>

 

* <font color="gold"><font color="#cc0000">'''Fire fighting tribe''' - '''41564''', '''41563''', 41565</font></font>

 

* <font color="gold"><font color="#cc0000">'''Fire fighting tribe''' - '''41564''', '''41563''', 41565</font></font>

−

* <font color="gold"><font color="brown">Pirate tribe - '''41567''', 41568, 41566</font></font>

+

* <font color="gold"><font color="brown">Pirate tribe - '''41567''', 41568, 41566</font></font>

−

* <font color="gold"><font color="#BDFCC9">'''Medical tribe''' - '''41569''', 41570, 41571</font></font>

+

* <font color="gold"><font color="#BDFCC9">'''Medical tribe''' - '''41569''', 41570, 41571</font></font>

 
 
 

=== <font color="gold">By Series</font> ===

 

=== <font color="gold">By Series</font> ===

Line 128:
Line 128:
 

* <font color="gold">Series 5 -</font> <font color="#ee7600">Spugg,</font> <font color="#D9AD03">Kamzo,</font> <font color="turquoise">Snoof,</font> <font color="#ee7600">Tungster,</font> <font color="#D9AD03">Jinky,</font> <font color="turquoise">Chilbo,</font> <font color="turquoise">Krog,</font> <font color="#D9AD03">Gox,</font> <font color="#ee7600">Turg</font>

 

* <font color="gold">Series 5 -</font> <font color="#ee7600">Spugg,</font> <font color="#D9AD03">Kamzo,</font> <font color="turquoise">Snoof,</font> <font color="#ee7600">Tungster,</font> <font color="#D9AD03">Jinky,</font> <font color="turquoise">Chilbo,</font> <font color="turquoise">Krog,</font> <font color="#D9AD03">Gox,</font> <font color="#ee7600">Turg</font>

 

* <font color="gold">Series 6 -</font> <font color="#FFE303">Kramm,</font> <font color="#B57EDC">Vaka-Waka,</font> <font color="green">Dribbal,</font> <font color="#FFE303">Wuzzo,</font> <font color="green">Gurggle, <font color="#B57EDC">Snax,</font> <font color="#B57EDC">Berp,</font> </font> <font color="#FFE303">Forx,</font> <font color="green">Slusho</font>

 

* <font color="gold">Series 6 -</font> <font color="#FFE303">Kramm,</font> <font color="#B57EDC">Vaka-Waka,</font> <font color="green">Dribbal,</font> <font color="#FFE303">Wuzzo,</font> <font color="green">Gurggle, <font color="#B57EDC">Snax,</font> <font color="#B57EDC">Berp,</font> </font> <font color="#FFE303">Forx,</font> <font color="green">Slusho</font>

 
+

* <font color="gold">Series 7 -</font> <font color="#0276FD"> Kuffs,</font> <font color="#7F00FF"> Trumpsy,</font> <font color="lightgrey"> Paladum,</font> <font color="#0276FD"> Tiketz,</font> <font color="#7F00FF"> Jamzy,</font> <font color="#0276FD"> Busto,</font> <font color="#7F00FF"> Tapsy,</font> <font color="lightgrey"> Camillot,</font> <font color="lightgrey"> Mixadel</font>

−

* <font color="green"><font color="gold">Series 7 </font><font color="gold">- TBA </font> </font>

 
 
+

* <font color="gold">Series 8 -</font> <font color="#BDFCC9"> 41569,</font> <font color="#cc0000"> 41564,</font> <font color="brown"> 41567,</font> <font color="#cc0000"> 41563,</font> <font color="#BDFCC9"> 41570,</font> <font color="brown"> 41568,</font> <font color="#cc0000"> 41565,</font> <font color="#BDFCC9"> 41571,</font> <font color="brown"> 41566</font>

⚫
 
 
 
 

== <font color="green"><font color="gold"><font color="gold">Do I have that Mixel</font></font> </font> ==

 

== <font color="green"><font color="gold"><font color="gold">Do I have that Mixel</font></font> </font> ==

Line 154:
Line 154:
 

<font color="green">

 

<font color="green">

 

</font>

 

</font>

 
+
 
+
 
+
 
+
 
+
 
+
 
 
 
 
Line 253:
Line 259:
 

</gallery></font>

 

</gallery></font>

 

</font>

 

</font>

 
+
 

</font>

 

</font>

 
 
---
Revision as of 12:13, 26 October 2015
About The Golden Cubit...


The Golden Cubit has once been the Mixel of the Month! Cheers for them!
Bogo!

Mixel Lover has given you a Bogo. Bogos are given to awesome users. Enjoy your pet. Put this on your userpage to show you got a Bogo!
Rawr!




ToaMatau2004 has given you a Gumnpyy. Gumnpyies are dangerous creatures that must be given to somebody else as soon as possible. If you have gotten a Gumnpyy, put it on your user page to warn others.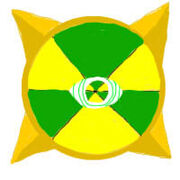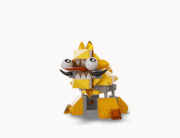 '"Abra, Ca-wacka... DOOOOOOOOOOODULLLLLLLLL!"'


This Mixel is known as Magnifo! Magnifo is the serious and smart leader of the Wiztastics. This one-eyed magician hates when his shows go wrong, and they usually end up going down that path. He is still sure to make you laugh, though!
'"Hey, check it out you guys! He just wants to play!"'


This Mixel is known as Spugg! Spugg is a super-curious Mixel with a rotating head so he can keep an eye on everything going on around him. He can be aggressive towards strangers, but is normally playful and loads of fun once he gets to know you.

I'm The Golden Cubit, or you can call me MorganJordan, or just Morgan, which was my former (now alternative) username. I love Mixels a lot. Message me if you have a problem. I can help. Feel free to check out my profile. But, please don't edit without my permission, please. Thank you.
(aka The Golden Cubit)

Information
Joined Wiki
May 26, 2014
Age
16
Tribe
Wiztastics/Lixers
Wiki Position
Rollback (formerly), Normal user (currently)
Gender
Male
Likes
Mixels
Magnifo
Spugg
LEGO
Pizza
Oreos
Dislikes
Wikia Contributors
Heights
Being ignored
Quote
"I don't believe it!" (my catchphrase)
Some facts about me
I am British. I live in Birmingham, England.
I'm 16 years old.
My favourite Mixels are Magnifo and Spugg. The rest of my top 20 includes Kramm, Slumbo, Scorpi, Vaka-Waka, Teslo, Vampos, Flain, Tentro, Kamzo, Niksput, Snoof, Nurp-Naut, Globert, Gobba, Torts, Dribbal, Tungster and Chilbo.
My favourite Series of Mixels are 3, 5, 6 and 8.
As well as Mixels, I love watching other Cartoon Network shows. My favourite CN show is The Amazing World of Gumball.
My least favourite Mixels are Zorch and Balk. I don't like Chomly, Glurt, Burnard and Mixadel much either, but I don't hate those ones.
My favourite colours are blue, red, turquoise and purple.
My favourite foods are pizza and Oreos.
I have autism.
I am ever so nice. ;D
I suffer depression and anxiety a lot.
I have my own bot.
I used to be one of the wiki's rollbacks.
My favourite to least favourite Mixels
Bold = Indicates I like that Mixel; favourite tribes
Bold Italic = Indicates my most favourite Mixels; favourite tribe per series
Asterisk = Indicates my least favourite Mixels; my least favourite tribes
By Tribe
Cragsters* - Shuff, Seismo, Krader
Electroids - Teslo, Zaptor, Volectro
Frosticons (2014) - Slumbo, Flurr, Lunk
Fang Gang - Gobba, Jawg, Chomly*
Flexers - Tentro, Kraw, Balk*
Glorp Corp (2014) - Torts, Glomp, Glurt*
Spikels - Scorpi, Footi, Hoogi
Wiztastics - Magnifo, Mesmo, Wizwuz
Orbitons - Niksput, Nurp-Naut, Rokit
Infernites (2015)* - Flamzer, Meltus, Burnard*
Glowkies - Vampos, Globert, Boogly
Klinkers - Kamzo, Jinky, Gox
Frosticons (2015) - Snoof, Chilbo, Krog
Lixers - Spugg, Tungster, Turg
Weldos - Kramm, Wuzzo, Forx
Glorp Corp (2015) - Dribbal, Gurggle, Slusho
Munchos - Vaka-Waka, Snax, Berp
MCPD - Kuffs, Tiketz, Busto
Medievals* - Paladum, Camillot, Mixadel*
Mixies - Trumspy, Jamzy, Tapsy
Fire fighting tribe - 41564, 41563, 41565
Pirate tribe - 41567, 41568, 41566
Medical tribe - 41569, 41570, 41571
By Series
Series 1 - Teslo, Flain, Zaptor, Shuff, Vulk, Seismo, Volectro, Krader, Zorch
Series 2 - Slumbo, Tentro, Gobba, Flurr, Lunk, Kraw, Jawg, Chomly, Balk
Series 3 - Magnifo, Scorpi, Torts, Footi, Mesmo, Glomp, Wizwuz, Hoogi, Glurt
Series 4 - Vampos, Niksput, Nurp-Naut, Globert, Flamzer, Meltus, Rokit, Boogly, Burnard
Series 5 - Spugg, Kamzo, Snoof, Tungster, Jinky, Chilbo, Krog, Gox, Turg
Series 6 - Kramm, Vaka-Waka, Dribbal, Wuzzo, Gurggle, Snax, Berp, Forx, Slusho
Series 7 - Kuffs, Trumpsy, Paladum, Tiketz, Jamzy, Busto, Tapsy, Camillot, Mixadel
Series 8 - 41569, 41564, 41567, 41563, 41570, 41568, 41565, 41571, 41566
Do I have that Mixel
Community content is available under
CC-BY-SA
unless otherwise noted.