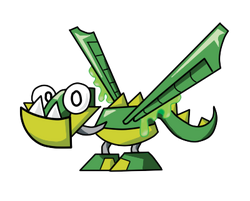 Hey Hey! Welcome to my requests page! Here, you can access all the requests I am currently holding. Sooner or later, these requests are also going to be on my DeviantART.
All requests are below.
Mixel Font Name Requests
If you want your name in the
Mixels
font, feel free to request this.
Status: Closed.
Mixel Vectors Requests
If you want me to make a vector out of a screenshot, you could request me that right here. While you send the request on my wall, add the picture with the request. Make sure you remember that I, sometimes might say "No" to your request. That means it's impossible for me to make.
Status: Open!
Community content is available under
CC-BY-SA
unless otherwise noted.