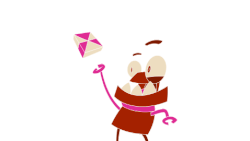 Bogo!




Matau has given you a Bogo. Bogos are given to awesome users. Enjoy your pet. Put this on your userpage to show you got a bogo!
About SlushoSnack48...


SlushoSnack48 has once been the Mixel of the Month! Cheers for them!
'"It's the bomb!"'


This Mixel is known as Flurr! Flurr's the icy blue leader of the power-napping Frosticons. But unlike Slumbo and Lunk, he's always wide-awake. Despite this, Flurr's always missing the simplest things.. like an icicle right infront of his face.

Hey!
Hey! I'm SlushoSnack48 (formerly FlurrFood24, I don't mind if you still call me that). I love cartoons and animation, and also a great image uploader. Feel free to view my page if ya want!
User Boxes
Some Things About Me
I do play video games a lot, but mostly when I'm not contributing.
I am 16 years old, and in the 11th grade.
I own all Mixels from Series 1-6.
Favorite Mixel from Each Series
Series 1: Flain

Series 2: Flurr

Series 3: Scorpi

Series 4: Niksput

Series 5: Kamzo

Series 6: Slusho
My Favorite Mixel from each tribe
INFERNITES (2014): Flain
CRAGSTERS: Seismo
ELECTROIDS: Teslo
FROSTICONS (2014): Flurr
FANG GANG: Gobba
FLEXERS: Kraw
GLORP CORP (2014): Glurt
SPIKELS: Scorpi
WIZTASTICS: Wizwuz
ORBITRONS: Niksput
GLOWKIES: Globert
INFERNITES (2015): Flamzer
KLINKERS: Kamzo
FROSTICONS (2015): Snoof
LIXERS: Tungster
Weldos: Forx
GLORP CORP (2015): Slusho
MUNCHOS: Berp

FF24's Fanon Episodes
I have posted some fan-made episodes to the Creative Corner on Mixels Wiki. They are:
Don't expect anymore to come.
That's it! Bye!
Community content is available under
CC-BY-SA
unless otherwise noted.