About PinknWhiteBat12...


PinknWhiteBat12 has once been the Mixel of the Month! Cheers for them!
About PinknWhiteBat12...




PinknWhiteBat12 has once made a Featured OC! Cheers for them!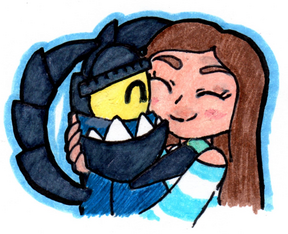 About Me
Nice to meet you~! My name's Riley and I like to be an artist~!
You may find me on:
DeviantArt as DrawingStar12
Twitter as PinknWhiteBat12
YouTube as SuperShark415
Loving Mixels
I first got into that stuff when someone I know was collecting those lego toys. I was checking out Seismo since he was voiced by Tom Kenny who did his voice like Eduardo's from FHFIF. When I noticed people on DA getting into Mixels, I began to like that stuff. <3
Collection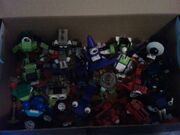 I have collected all 1-9~!
Series 1: Completed
Infernites - 3/3 Flain: Got/Vulk: Got/Zorch: Got
Cragsters - 3/3 Krader: Got/Seismo: Got/Shuff: Got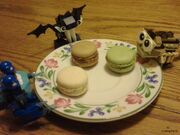 Electroids - 3/3 Teslo: Got/Zaptor: Got/Volectro: Got
Series 2: Completed
Frosticons - 3/3 Flurr: Got/Slumbo: Got/Lunk: Got
Fang Gang - 3/3 Gobba: Got/Jawg: Got/Chomly:Got
Flexers - 3/3 Kraw: Got/Tentro: Got/Balk: Got
Series 3: Completed
Glorp Corp - 3/3 Glomp: Got/Glurt: Got/Torts: Got
Spikels - 3/3 Scorpi: Got/Hoogi: Got/Footi: Got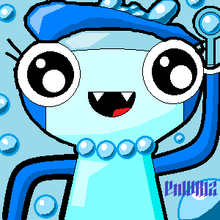 Wiztastics - 3/3 Magnifo: Got/Mesmo: Got/Wizwuz: Got
Series 4: Completed
Orbitons - 3/3 Niksput: Got/Nurp-Naut: Got/Rokit: Got
Infernites 2.0 - 3/3 Burnard: Got/Meltus: Got/Flamzer: Got
Glowkies - 3/3 Globert: Got/Boogly: Got/Vampos: Got
Series 5: Completed
Klinkers - 3/3 Gox: Got/Jinky: Got/Kamzo: Got
Frosticons 2.0 - 3/3 Krog: Got/Chilbo: Got/Snoof: Got
Lixers - 3/3 Spugg: Got/Turg: Got/Tungster: Got
Series 6: Completed
Weldos - 3/3 Kramm: Got/Forx: Got/Wuzzo: Got
Glorp Corp 2.0 - 3/3 Dribbal: Got/Gurggle: Got/Slusho: Got
Munchos - 3/3 Vaka-Waka: Got/Snax: Got/Berp: Got
Series 7: Completed
MCPD - 3/3 Kuffs: Got/Busto: Got/Tiketz: Got
Medivals - 3/3 Camillot: Got/Mixadel: Got/Paladum: Got
Mixies - 3/3 Jamzy: Got/Tapsy: Got/Trumpsy: Got
Series 8: Completed
MCFD - 3/3 Splasho: Got/Aquad: Got/Hydro: Got
Pyrratz - 3/3 Sharx: Got/Skulzy: Got/Lewt: Got
Medix - 3/3 Surgeo: Got/Skrubz: Got/Tuth: Got
Series 9: Completed
Trashoz - 3/3 Gobbol: Got/Sweepz: Got/Compax: Got
Nindjas - 3/3 Mysto: Got/Cobrax: Got/Spinza: Got
Newzers - 3/3 Screeno: Got/Camsta: Got/Myke: Got
Artwork and Dolls
Yes, I tend to draw a lot. I can also sew dolls too.
Community content is available under
CC-BY-SA
unless otherwise noted.