This user is away




We'll miss them until they come back!
BIG WARNING, THIS PAGE HARDLY HAS ANY CARE, SPECIALLY SINCE ITS FORGOTTEN, APOLOGIES FOR GRAMMAR/STRUCTURE ERRORS.
so, welcome i guess...
i don't have much to say but here is some basic stuff
facts
im mexican.
i speak english very well, but i need to get bether in gramar.
alien colonial marines is good, dont @ me.
dont follow my twitter, its very controversial.
my old character was based in club penguin(rip)
my favorite character is lunk.
.I only got luck to own 2 mixels and 1 nixel, lunk and magnifo
pets
Bogo!




Matau has given you a Bogo. Bogos are given to awesome users. Enjoy your pet. Put this on your userpage to show you got a bogo!
"Achoo!"




This Mixel is known as Lunk! Lunk is a slow-moving Mixel mentally and physically, despite his never-give-up attitude and icy exo-skeleton.
Toop-Doop!




A user has given you a Toop-Doop. Toops-Doops are duplicated pet Mixels. Doops are cyan in colour who is friendly related whereas Toops are lime in colour who is skillful. They can flip with their legs, endlessly! Enjoy this pet and put it in your userpage!
My google drive archive of spanish episodes
As of the moment its public and people can help by adding files: https://drive.google.com/drive/folders/1YAtVC3CJOYVtLztT45h2dbKDhXulzY9E
Contributions
Most of my contributions are images and some really well-known contributions in this wiki.
Images
Uploaded Videos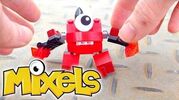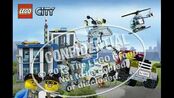 And then I left the fandom.....only to come back a year later :I
every now and then i add images and other stuff
Community content is available under
CC-BY-SA
unless otherwise noted.