This user's account is disabled




That means that this user once contributed to the wiki, but has chosen to disable their account, or may have been disabled by Fandom Staff.
PandaStar123 A.K.A Panda
Information
Joined Wiki
June 29 2015
Age
13
Tribe
None
Wiki Position
Member
Gender
Female
Likes
drawing
Dislikes
stupid people
Quote
ayy lmaooo
Sup
Hi, welcome to my page. My name is PandaStar123. I'm also known as Panda or Ashley
My DeviantART account --> http://superpandastar123.deviantart.com/
And, Don't steal my art okay?
Facts
under construction
Mixelsona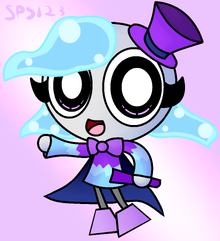 Community content is available under
CC-BY-SA
unless otherwise noted.