This user is a Bureaumax!




That means that this user is at the top of the wiki!
Hello, my name is MixedSerpent and I enjoy most things LEGO related. You can find me on Transformers Universe as BlankBurst (Autobot) or Threatpack (Decepticon), and I may have possibly could have dedicated my life to Mixels. And if you need any help on the wiki, pick me! I have a jetpack!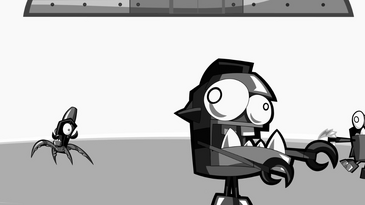 My Personal Favorite Mixel of Each Tribe
Do I Have That Mixel?
Flain - Yus
Vulk - Yus
Zorch - Yus
Krader - Yus
Seismo - Noez
Shuff - Yus
Teslo - Yus
Zaptor - Yus
Volectro - Noez
Slumbo - Yus
Lunk - Yus
Flurr - Yus
Chomly - Yus
Gobba - Yus
Jawg - Noez
Kraw - Noez
Tentro - Yus
Balk - Yus
Glomp - Plannin
Glurt - Plannin
Torts - Noez
Footi - Noez
Scorpi - Plannin
Hoogi - Plannin
Mesmo - Plannin
Magnifo - Plannin
Wizwuz - Plannin
Meltus - Plannin
Flamzer - Plannin
Burnard - Noez
Niksput - Plannin
Rokit - Plannin
Nurp-Naut - Plannin
Boogly - Plannin
Vampus - Plannin
Globert - Noez
Things About Me
I am not really the one who has the best taste in jokes, but I can have a few good ones every now and then.
I CAN'T STRESS ENOUGH my hate for any pornography of Mixels.
I tend to enjoy the Skylander Saga. I mean, who doesn't love a cloud guy that has a sword that can control the weather made out of an indestructible crystal (See Thunderbolt)?
Things can get awkward if I don't know what you're talking about.
I am in fact a BRONY. Don't make a big deal of it. But I do believe that Fluttershy is best pony. Sooo... Brohoof, anyone?
I prefer Marvel over DC. Yay goes to The Living Tribunal! No? Nobody knows who he is? Eh, nix it.
I'm your average Transformers fan.
Awesome. Awesome. Awesomenauts! Can't get enough of it!
I won't hesitate to block a person if they won't stop breaking the rules. Especially: false info, spam, and not using the reply button.
The most important one is not to screw around with me, m'kay?
Community content is available under
CC-BY-SA
unless otherwise noted.