first, to highten up the mood, it's time for mixel mania! (not the game, just all the "this user/mixel is known as" templates)
Bogo!




Gkoliver has given you a Bogo. Bogos are given to awesome users. Enjoy your pet. Put this on your userpage to show you got a Bogo!
Rev it up!
This mixel is known as Wheeler! This Mixel is the most famous racer in all of mixopolis and has over 58 trophies and only 1 is a 2nd place trophy! He has been racing since the founder of the Racemakers, Mixelo Andretti, retired. He sponsers the energy drink company CUBITZZ! He has a loyal race car, Bud, and a very fast and friendly Pit crew, he also has a huge crush on Katsure! (KittenTheCat2's mixsona)
Let's drop on in and say howdy!
This mixed is known as Vampos! Vampos might seem chilled out, but this sports enthusiast lives for the buzz of aerial acrobatics!
FABULOUS!
This mixel is known as Globert! Although he lives in the darkest caverns of the mixel moon, Globert is a luminous talent who adores performing.
NO NAP NAP!
This mixel is known as Nurp-Naut! Two faced Nurp-Naut is both the baby and the elder, with a split personality that is sometimes forgetful.
Check out me bells!
This mixel is known as Jinky! Long-armed Jinky is an aging heavy metal star in the form of a walking boiler room! He is normally laid-back and cool, but he can behave like quite the heavy-metal bad boy if he feels cornered.
I wanna be someone special!
This mixed is known as Snoof! Snoof is a bright-eyed bumpkin who has a naive fascination with the fast-paced mixel world around him.
Squawk!
This mixel is known as Tungster! This odd-looking member of the Lixers tribe can soar majestically into the sky with those flapping wings - or lick up nasty Nixels with his long tongue. Either way, it's guaranteed to get a little weird.
Coming Through!
This mixel is known as Wuzzo! Wuzzo has terrible coordination and a chainsaw for a head-a very dangerous combination! This lovably awkward member of the industrious Weldos tribe has been known to accidentally cut through things and cause chairs, tables and even buildings to collapse. Wuzzo is always quick to apologize-but watch out, because this saw-headed klutz will only do it again!
Che palle, who is us? we are the Glorp-a-Corp
This mixel is known as Gurggle! Gurggle is a fast-talking hothead with a serious sinus problem! As nimble as a grasshopper, Gurggle has huge legs that may be covered in slime, but they allow this Mixel to jump rings around any opponent. This most impatient of all Glorp Corp tribe members is guaranteed to always make the first move!
Ya, but wheres all ze food, i'm starving!
This mixel is known as Vaka-waka! Vaka-Waka are two Munchos in one! Vaka is the top-half of the duo and in charge of food input, while stomach head Waka handles the output... whether he likes it or not. Vaka usually eats before thinking, shoving everything into his mouth. That means poor Waka has to deal with digesting everything from rotten fish heads to battery acid! No wonder Vaka looks the happier of this joined-at-the-belly pair of Munchos!
Beep! Beep! Beep!
This mixel is known as Forx! Forx's absolute favorite thing is destroying stuff! The Weldos tribe is well known for building and repairing, but Forx's enthusiasm for destruction sometimes gets the better of him. This clumsy Mixel with a cement-mixer mouth tries to only smash up the bad, but sometimes hits the good stuff too-it's only when he rolls to a stop that you can check the total damage. Overall, Forx cannot control his clumsiness.
Gotta Pull The Plug!
This mixel is known as Burnard! Burnard finds everything hilarious, and is constantly laughing all the time, even through fear or sadness. Ironically, the best way to make him stop laughing is to tell a joke, only because he does not understand them. He is also somewhat mischievous and has a tendency to ignore warnings just for his own fun.
"Howdy, Howdy, Howdy!"




This Mixel is known as Glurt! This Mixel is a trash collector who cleans up after everyone and is very friendly.
"You've got a LOT to learn about camping!"




This Mixel is known as Flamzer! Flamzer is a paranoid Mixel and finds threats in everything, he uses his speed to flee from danger.
"This is the worst Mixel Festival, EVER!"




This Mixel is known as Kraw! Kraw is a very smart Mixel, claiming to be the smartest Mixel out there. He also loves to stretch and bounce.
"The Cubit? Ha-hahah-ha! I used it a long time ago!"




This Mixel is known as Gobba! He is a Fang Gang member with a super set of taste buds. His tongue gives him an incredible sense of taste that is amazingly accurate.
"No log, no log toss."




This Mixel is known as Slumbo! Slumbo is the "sleepy" Frosticon and just an earthquake would wake him up. He falls asleep at the most inopportune times, like mid-way through lunch or while lifting a boulder.
"It's the bomb!"




This Mixel is known as Flurr! He is the leader of the power-napping Frosticons. But unlike his brothers, he's always wide-awake. Despite this, Flurr's always missing the simplest things, like an icicle right infront of his face.
"When will we EVER need to know that!?"




This Mixel is known as Volectro! Volectro's a scatter-brained, joke loving Mixel who's been shocked one too many times. His body has the worst case of static body-cling ever! It'll stick to him- Mixels- trees- cruise ships..
"Well look at that! We fixed it!"




This Mixel is known as Zaptor! A highly charged adrenaline junkie, Zaptor's totally up for anything. He can't control his love of Hamlogna Sandwiches, so if you've got any, keep an eye on them. And him.
"Oh, hey fellas."




This Mixel is known as Vulk! Vulk is dim-witted but lovable. He often makes mistakes, but his even more lovable personality makes him forgiven. He also has super-hot hands, so you may want to watch out for high fives!
"You ready?"




This Mixel is known as Flain! Proud leader of the red-hot Infernites, Flain is the smart one of the group. But when he thinks too hard, his head catches on fire. Careful!
"These Cookironis are crazy awesome!"




This Mixel is known as Zorch! Zorch is a master prankster, and loves to zoom so fast that he can get away from anything.
Bus 62 is a BOSS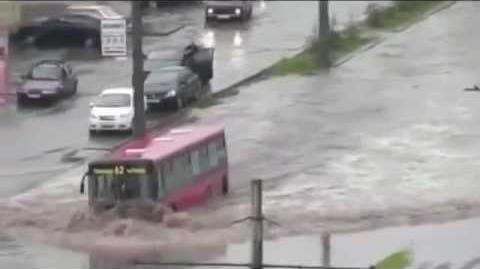 OM NOM NOM!




This user or page has been eaten by Krog. Tough luck!
How NOT to whip or nae nae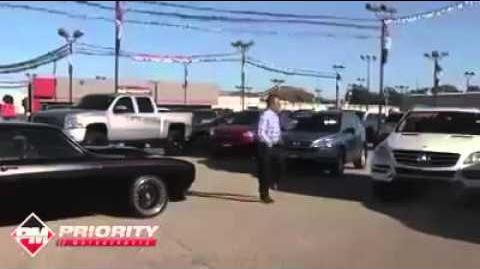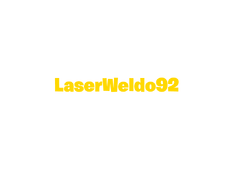 OM NOM NOM!




This user or page has been eaten by Vaka-Waka. Tough luck!
Thanks Tiketz!
Kacka, kacka!




The Golden Cubit has given you a Jiper. A Jiper is a fun and very shy creature from a land in the clouds. They are easily frightened and they love to eat chocolate croissants. Many believe them to be mythical, but share these with others so we can prove otherwise!
Hello! My name is LaserWeldo92 or better known as Wheeler! I love interacting with others and making ocs and of course,racing!
Wheeler ( my mixsona)
Information
Joined Wiki
December 21
Age
NO
Tribe
Racemakers
Wiki Position
none
Gender
male
Likes
Cars, Mixels, fanart, OCs, weldos, GearHead, Nitro, Katsure (

muehuehuehue) Diet Coke, Sprite, KIND bars, Taco Bell, hot wheels, Star Wars,Dogs,LEGO, ninjago, nexo knights, Undertale,DHMIS, Streets of rage, and Steven Universe (PRAISE THE SPACE DORITO)

Dislikes
Bullies, flat tires, plane crashes, nixels, onions,Sonic,Tumblr, Jetlag, and LEGO knock-offs
Quote
Rev it up!

Go faster! oh Schlumpty Dumpty. NAAHHH MATE! GET THAT CUBIT OUT NOWW BRUH! I live a different life, one in the "Fast Lane"
My OCs, as shown below in order (WIP) Racemakers
Wheeler
Gearhead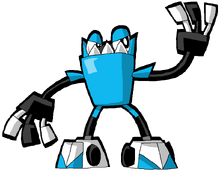 Nitro
Max (coming soon)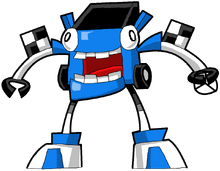 Sea-life Aquatics ( mixel version)
Tyler the Turtle
Mia the Seahorse (coming soon)
Magnus the Shark
max ( coming soon)
Ghettos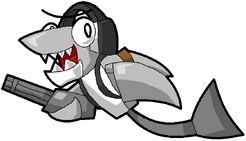 50-Centro (coming soon)
Yeezy and Meezy (coming soon)
What-Are-Thosos ( coming soon)
max (coming soon)
Series 2
Fang gang cousins
Eatto (eat-o) (coming soon)
Cavi-T (coming soon)
Globble (coming soon)
max (coming soon)
pixlerz
8-bitzy (coming soon)
Rcade (coming soon)
Glitchy (coming soon)
max (coming soon)
weldo cousins
X-cavata (coming soon)
Tracto (coming soon)
Digger (coming soon)
max (coming soon)
live-wires
Break-Beat (coming soon)
soundwavez (coming soon)
D.j Mixallot (coming soon)
max (coming soon)
organz
de-liva (coming soon)
stomac (coming soon)
in-test-ine (coming soon)
max (coming soon)
Mixels i have
Flain-yes
Vulk-yes
Zorch-yes
Krader-yes
Seismo-yes
Shuff-yes
Teslo-yes
Zaptor-yes
Volectro-yes
Flurr-yes
Slumbo-yes
Lunk-yes
Gobba-yes
Chomly-yes
Jawg-yes
Kraw-yes
Tentro-yes
Balk-yes
Glomp-yes
Glurt-yes
Torts-yes
Footi-yes
Scorpi-Yes
Hoogi-yes
Magnifo-yes
Mesmo-yes
Wizwuz-yes
Rokit-yes
Niksput-yes
Nurp-naut-yes
Flamzer-yes
Burnard-yes
Meltus-yes
Globert-yes
Vampos-yes
Boogly-yes
Gox-yes
Jinky-yes
Kamzo-yes
Krog-yes
Chilbo-yes
Snoof-yes
Turg-yes
Tungster-yes
Spugg-yes
Kramm-yes
Forx-yes
Wuzzo-yes
Gurggle-yes
Dribbal-yes
Slusho-yes
Vaka-Waka-yes
Berp-yes
Snax-yes
Kuffs-yes
Busto-yes
Tiketz-yes
Camillot-yes
Mixadel-yes
Paladum-yes
Jamzy-yes
Tapsy-yes
Trumpsy-yes
Splasho-yes
Aquad-yes
Hydro-yes
Sharx-yes
Skulzy-yes
Lewt-yes
Surgeo-yes
Skrubz-yes
Tuth-yes
Gobbol-no
Sweepz-no
Compax-no
Cobrax-no
Spinza-no
Mysto-no
Screeno-no
Camsta-no
Myke-no
Community content is available under
CC-BY-SA
unless otherwise noted.