This user's account is disabled




That means that this user once contributed to the wiki, but has chosen to disable their account, or may have been disabled by Fandom Staff.
This user is blocked.




That means this user is no longer contributing on this wiki.
This user is a retired staff member




That means this user was once a member of the staff team, but has since retired. The Mixels Wiki would like to thank them for their contributions to the wiki.
"I'm a party pooper too! I always poop in the punch bowl!"
— Me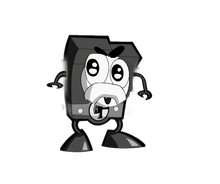 Hello, I am Galadhanu (you can call me Gaylord Honey), new Mixels Wiki Chat Mod (as of January 24th-February 8th, 2015).
I work for LEGO, testing products and checking their quality. Basically I play with Bricks for a living. :P
Community content is available under
CC-BY-SA
unless otherwise noted.