"When will we EVER need to know that!?"


This Mixel is known as Volectro! Volectro's a scatter-brained, joke loving Mixel who's been shocked one too many times. His body has the worst case of static body-cling ever! It'll stick to him- Mixels- trees- cruise ships..
Footi9
Footi9.png
Information
Joined Wiki
July 18, 2015
Age
?
Tribe
glorp corp
Wiki Position
normal
Gender
male
Likes
Lego Mixel ,Portal
Dislikes
Nixels ,weeping angels
Quote
"We are the glorp corp!"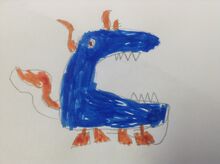 cartoon Longsy,thanks again,pedrasparkdrazor.  my favorite series 1 mixel:Volectro  
my favorite series 2 mixel:Balk
my favorite series 3 mixel:Footi
my favorite series 4 mixel:Vampos
my favorite series 5 mixel:Jinky
my favorite series 6 mixel:Gurggle
my favorite series 7 mixel: Trumpsy
my favorite series 8 mixel: Splasho
my favourite series 9 mixel:Spinza
my favorite mixel of them all: Spinza
Bogo!


VulkTheHulk26 has given you a Bogo. Bogos are given to awesome users. Enjoy your pet. Put this on your userpage to show you got a Bogo!
OM NOM NOM!


This user or page has been eaten by Vaka-Waka. Tough luck!
IT'S A BUGIBOO!


Dadaw has given you a Bugiboo, he is given to you because he needs a master. Bugiboo is just a weird Mixel creature that always searching for his master or his creator when get lost, some Bugiboos has been kidnapped so they searched for a master, they like to play and make peoples laugh.
My favorite pages
My mixes and maxes and murps I requested
Gurggle Globert Mix,thanks dadaw. Trumpsy 41563 Mix,thanks dadaw. Footi Vaka-Waka murp,thanks again,dadaw. Tapsy Tiketz mix,thanks dadaw once again.Volectro Balk Footi Vampos Jinky Gurggle Trumpsy 41563 mix,thanks yet again dadaw.Tungster 41564 mix,yet again thx dadaw.
How I started liking Mixels
I was on the Lego website one day sometime in 2013,I saw the sneek peek of the website,and I did nothing about Mixels for the rest of the year,sometime in early 2014,I bought my favorite series 1 Mixel,Volectro.I bought series 2 mixels around there release date,and I ended up buying all mixels series 1 to 3.In 2015,I bought Vampos,Nurp-Naut,Burnard,and Boogly.And I disliked mixels until July when I bought Jinky,and a little later that month I bought Krog and Tungster.At the lego store in downtown Disney in florida,(we were on a trip the,and it was August.)I bought Snoof,Chilbo,Kamzo,and Turg. On October 1st I bought all the series 6 mixels,except for Kramm.That same month I got every Mixel ever made.I got all of series 7 in one month.
MIXELS I HAVE
series 1:all
series 2:all
series 3:all
series 4:all,and series 4 box
series 5:all
series 6:all
series 7:all
series 8:none
series 9:none
MY FRIEND LIST in alphabetical order
Birdypig
Flainstorm
Glurtmix
Laserweldo92
If you want to be added ask me on my message wall.
I will add more soon.
Community content is available under
CC-BY-SA
unless otherwise noted.