This user is a Mailman!




That means that this user monitors the chat often!
About DeKrogMination...


DeKrogMination has once been the Mixel of the Month! Cheers for them!
About DeKrogMination...




DeKrogMination has once made a Featured OC! Cheers for them!
Bogo!




Gobba has given you a Bogo. Bogos are given to awesome users. Enjoy your pet. Put this on your userpage to show you got a Bogo!
Rawr!




FS & Gobba has given you a Gumnpyy. Gumnpyies are dangerous creatures that must be given to somebody else as soon as possible. If you have gotten a Gumnpyy, put it on your user page to warn others.
Kacka, kacka!




The Golden Cubit has given you a Jiper. A Jiper is a fun and very shy creature from a land in the clouds. They are easily frightened and they love to eat chocolate croissants. Many believe them to be mythical, but share these with others so we can prove otherwise!
Fresh from the orchards!




Graham & Gobba has given you an Emwq (Pronounced "eemec"). Emwq's are given out to great staff by normal users and by staff to normal users. The Emwq dies if this doesn't happen, and nobody likes dead Emwqs.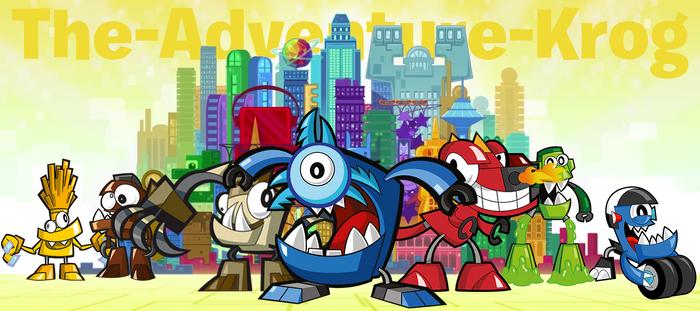 Information
Joined Wiki
June 25, 2015
Age
16
Tribe
None yet.
Wiki Position
Regular user (since I joined-March 8)
Chat moderator (Mar 8-Today)
Gender
Male
Likes
Mixels
Spongebob Squarepants
Undertale
Crack shipping
Mashing up Undertale AUs
Dislikes
Yaoi
Mary-Sues
Fandom drama
Cockroaches
People disrespecting me or my friends
Overly random randomness
Spamming
Quote
"The fact that you made a bad pun with the word 'determination' fills you with dekrogmination."
"Life ain't easy, just like a whirlwind. However, once you get used to it, it'll be fine as a breeze."
— Me
"CHARA YOU ADORABLE LITTLE SH-"
— Me
Aye! Name's DeKrogMination (formerly The-Adventure-Krog)! You may know me as MixelTime in DeviantArt.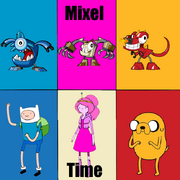 Trivia
I'm currently in grade 11 at high school.
I'm Indonesian.
I'm afraid of cockroaches
I can be moody at times.
I'm mostly a nice guy, but I DO have anger issues. So, don't try to tick me off.
I'm a both traditional and digital artist.
I have a strong disliking for yaoi.
I use emoticons a lot. :y
I say "Aye" (and lesser extent, "Ayy" or "Ahoy!") whenever I joined the chat or greeting people.
I'd rather stay neutral in agruments.
Ii lik ot ake tyupos.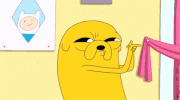 Nicknames
Krog
TAK
TAKo
Axo
Adventure Krog
Add more if you want to lol
Me and the Fandom
I discovered this wiki on late October 2014. At that time, I only looked at the images page or Dads' wall ('coz I love his LEGO creations :y). I stayed as a silent reader on this wiki until now.
On DeviantArt, (pessumably) late November 2014, I discovered this site as I found Zoot's and Predaspark's posts, then I found TheMixelsFanClub. I started as a silent reader there until May 10 (which is one day before my birthday. Mark that, mmkay? :y)
Users I'd like to mention here and Friends
I'm mostly a friend to everyone here, but there's some users that I wanna mention here.
Gee-En - The man who created this Wiki. Therefore, I respect him.
MixHel - Used to be a good friend of mine until he left... He'll be missed.
Krog #2 - The guy who invited me to this Wiki. Thanks, man!
Dads - I'm a big fan of his LEGO creations. :p
Everyone else that I didn't mention here.
If you wanna be on this list, tell me in my message wall. The rules are simple: Be nice to me.
Mixels I have
Currently I have all Mixels from S1-S6 except Gox, Spugg, and Slusho (krammit!), Tiketz, Tapsy, and Paladum.
Also includes my Glorp Corp and Muncho additions (which is made from the 2014 Glorp Corp and Muncho parts, respectively), ARIMOC, Speedney, and Gooze.
My Mixels has a risk of pieces breaking off, especially to the older ones like S1 Mixels due to my habits breaking them off for making custom Mixes/Murps.
My Fan Characters
Yep, I made tons of Mixels OCs since I joined dA :P. My fan tribes as it from now are (in publishing order):
Fan Tribes
Fanseries 1
Fanseries 2
Fanseries 3
The Spicilads (Adopted from Phoeshock)
Fanseries 4
Fanseries 5
Pizza Pals (Adopted from MixelSark)
Fanseries 6
Fanseries 7
Fanseries 8
Fanseries 9
Fanseries 10
Fanseries 11
Fanseries 12
Standalone OCs
Krohootus (Which is also my Mixelsona)
Gooze (formerly Styme) (Redesign)
Blazaucer (bought from Supercoco142)
Tribe additions
Misc
Delirious (My DeviantPET)
My Favorite Mixels Each Tribe
Infernites 2014: Vulk-Zorch-Flain
Cragsters: Shuff-Seismo-Krader
Electroids: Volectro-Zaptor-Teslo
Frosticons 2014: Lunk-Flurr-Slumbo
Fang Gang: Chomly-Jawg-Gobba
Flexers: Tentro-Balk-Kraw
Glorp Corp 2014: Glomp-Torts-Glurt
Spikels: Hoogi-Footi-Scorpi
Wiztastics: Mesmo-Wizwuz-Magnifo
Orbitons: Rokit-Niksput-Nurp-Naut
Infernites 2015: Meltus-Burnard-Flamzer
Glowkies: Boogly-Vampos-Globert
Klinkers: Jinky-Kamzo-Gox
Frosticons 2015: Krog-Snoof-Chillbo
Lixers: Turg-Tungster-Spugg
Glorp Corp 2015: Gurggle-Dribbal-Slusho
Munchos: Berp-Vaka-Waka-Snax
Medievals: Paladum-Mixadel-Camillot
The Mixies: Tapsy-Jamzy-Trumpsy
MCFD: Aquad-Hydro-Splasho
Pyrratz: Sharx-Lewt-Skulzy
Medix: Skrubz-Surgeo-Tuth
Newzers: Camsta-Myke-Screeno
Nindjas : Mysto-Spinza-Cobrax
Trashoz: Compax-Sweepz-Gobbol
Italic means unsure, might be changed later.
Favorite Tribes
S1: Electroids
S2: Fang Gang
S3: Spikels
S4: Orbitons and 2015 Infernites
S5: ALL OF 'EM
S6: Weldos and Munchos
S7: MCPD and Mixies
S8: ALL OF 'EM
S9: Nindjas and Trashoz
Italic means unsure, might be changed later.
Favorite Mixels Each Series (A.K.A. The Dream Team)
S4: Meltus (3rd favorite)
S5: Krog (All-time favorite)
Italic means unsure, might be changed later in the future.
LDD Creations
User:DeKrogMination/LDD Creations
OCs
A Completely Random Gallery
That's all, folks!

--hmm (talk) 12:15, August 20, 2016 (UTC)
Sign here if you read the whole page (no spamming)