"Mixels is amazing, it has become one of LEGO's most popular themes and many people love it, Mixels will go a long way, it will go on forever, with new Mixes, Maxes and Murps being made every day by consistent fans, bravo, Cartoon Network and LEGO." -Me
...Wait, how did you find my secret lair?
This user is an Admix!


That means that this user patrols the wiki and stops vandals!
About CMRdaawesomeguy...


CMRdaawesomeguy has once been the Mixel of the Month! Cheers for them!
About CMRdaawesomeguy...


CMRdaawesomeguy has once made a Featured OC! Cheers for them!
This user is part of the Vaka-Waka Wheel...


...and is represented by one of ten zodiac signs on it. All of the prophecised users must go to the Pizzamid and stand on their spot to unleash an ancient power circuit to stop the Destroyer and his reign.
CMRdaawesomeguy

Thanks so much, SlushoSnack48!
Information
Joined Wiki
May 2nd, 2014
Age
13
Tribe
Humans
Wiki Position
Admix
Gender
Male
Likes
Pizza


Hanging out with wiki members

Dislikes
Spammers
Quote
"egg"
Bogo!


Matau has given you a Bogo. Bogos are given to awesome users. Enjoy your pet. Put this on your userpage to show you got a bogo!
Hello!
I am a VERY caring guy, I love Mixels and came here because of Mixels! 
Timeline
I joined this wiki in May after getting into Mixels, I met MixedSerpent and we became great friends. I became a chat moderator around July(?), and became admin in Autumn, and in November, I was globalled until January 21st, 2015. I returned to the wiki on January 21st. I became an admin again in June. I turned 13 on the 6th of November. I have continued to be active on this wiki into 2016 and I love this community and fanbase. I am personally sad to see Mixels end, but I have already moved onto other things such as Pokémon.
Favourite Mixels from each tribe
Infernites: Flain Cragsters: Shuff Electroids: Zaptor Frosticons: Snoof Fang Gang: Jawg Flexers: Tentro Glorp Corp: Dribbal Spikels: Scorpi Wiztastics: Wizwuz Orbitons: Niksput Glowkies: I honestly don't have a favourite. Klinkers: Kamzo Lixers: Tungster Weldos: Wuzzo Munchos: The Destroyer MCPD: Busto Medivals: Camillot Mixies: Trumpsy MCFD: Aquod Pyrratz: Lewt Medix: Tuth Trashoz: Gobbol Nindjas: Spinza Newzers: Camsta
Friends
Note: These are all just nicknames, if they're offensive please let me know. These are also in no order.
And many more!
Trivia
You may also know me as Creepermanrules, Ninja55483 or Tentro55483, from DeviantArt, ROBLOX and Club Penguin, respectively.
I have serious anger issues and I can be easily upset.
I am strict on rules , but not over the top.
I have blocked myself and unblocked myself as a test once.
My Mixsona, Shooti is loosely based off of Aaron Fox from Nexo Knights and got Featured OC!
I own all 81 Mixels, I am working on making a Mix between them all. i'm gonna miss this series
Sign below if you read this page
(No major spamming please.)
i am truely first User:Creepermanrules (Message Wall:CMRdaawesomeguy)
dis paeg is too dirtee 0/1000 - ign now ima cleen it
*cleens* 4 legged animal (talk) 00:27, June 26, 2016 (UTC)
LIIIIIIIIIIIEEEEEUUUTENANT COMING THROUGH, oh yea, one more thing- -Raincoat MlNls (talk) 01:10, June 26, 2016 (UTC)
grand

--it smol (talk) 01:16, June 26, 2016 (UTC)
sniff - I GOT AN ARSENAL OF KNIVES!! (talk)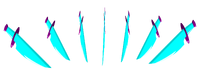 01:18, June 26, 2016 (UTC)
AAAAAAAAAAAAAAAAAAAAA, summer break.
What does "triggered" even mean?
Idk what to say. WatermelonSunshine (talk) 19:40, October 1, 2016 (UTC)