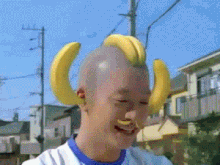 My name is BlueVenator. I have been in love with LEGO ever since I can remember.
About
My name is BlueVenator and I have been alive for a while now pretty much spending my time on awesome things. I enjoy doing many things, such as drawing, writing, learning about science and eating potatoes. I like to spend most of my free time watching movies, TV shows, cartoons and playing with LEGO. Oh yeah! LEGO!!! I love LEGO! I love pretty much everything about it! Especially Mixels and Bionicle!
I tend to think of myself a pretty funny guy (not in bad way of course). I like to here the sound of laughter as I make jokes and draw hilarious pictures.
My History with Mixels
2014
Series 1
Back in 2014 (when Series 1 just began), I had heard about a new LEGO theme called Mixels. I was intrigued, and soon I began to watch several review videos on these interesting little toys. Soon I discovered that this theme had a cartoon! I saw most of the episodes and thought they were pretty funny! When the sets came out in my area, I picked up the Cragster Mixel Shuff. It was a long, treacherous walk to the store, but it was worth it! This hilarious little dude was a fun figure! Soon, I got my hands on the fiery Infernite Mixel Flain! He was fun too! I made mixes with Shuff and Flain to test my creative potential. However, soon the pieces of the two figures began to get lost within my boxes of LEGO, and the figures disappeared.
Series 2
When Series 2 popped up in stores, I picked up the rubbery Flexer Tentro! He was as awesome as the other two Mixels that I got! When the cartoons of Series 2 started to appear on YouTube, I watched most of them. Like my Series 1 Mixels, Tentro eventually disappeared.
Series 3
After a long while of having no Mixel sets, my interest in the theme begin to dwindle. But then, my friend bought me one of my favourite Mixels ever! The adorable Spikel Mixel Scorpi! HE IS SO CUTE! Anyway, I watched the new episodes and played with my Scorpi figure for a while. Eventually, Scorpi was broken down into parts.
2015
Series 4
After I saw the recently introduced Mixels series 4, my interest in the theme tripled. I couldn't pass up the chance to buy all these figures! So I decided that I was gonna collect all the Mixels to get released in 2015! I began by purchasing the Glowkies and new Infernites. Building them was a blast! Later, my brother gifted me with the far-out Orbitons! I had my first full collection of a Mixels series! Soon, the Mixel Moon Madness special was uploaded to YouTube. As soon as the episode began, I knew, that Mixels was one of the best things ever. During the special, I made the decision to collect every Mixel EVER!
The Collection of Series 1-3
When I decided to begin my quest, I looked through all of my LEGO boxes to find each and every piece to rebuild Shuff, Flain, Tentro and Scorpi. All of them were rebuilt except Scorpi. Later, I began to collect series 3 by going to the city. There, I bought every Series 3 Mixel except Magnifo (he wasn't in stock). I proceeded to collect the rest of Series 2. Luckily for me, they were (and still are) in full stock at one of my local stores. I bought all of them except Tentro (I purchased him the year before). After they were all bought, I proceeded to build ALL of them! It was so much fun! My collection looked awesome once I had built all of them! While building the ones I just bought, I began to construct Volectro from a mixture of my own pieces, and pieces that my brother and grandmother bought me. Soon, Volectro was done. Later, I bought Magnifo along with Series 1 Zorch (who was on display!) at a store near the place I was camping. When I got home, I constructed Zaptor (I still need one piece! XD).
Series 5
Soon...
Series 6
SOON...
2016
OH SCHNIXEL!!! HOW LONG DO I HAVE TO WAIT?
Community content is available under
CC-BY-SA
unless otherwise noted.