Ironman170 wrote: (sigh) this place is rude!!!. HEY . HOUSES GET POWER FROM RUNNING RATS IN A WHEEL... -_- happy? now my party is done becuase of a mod. FUCK U MOD KISS MY ASS!!!
Hypocrisy. We've been as nice as we could and all you've done is this. You don't even have staff permission for a chat party.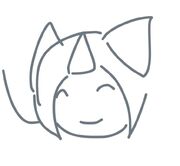 I'm not unbanning you. So, I'll be closing this thread. Byby!
-Hijohshiki (talk) 23:29, November 18, 2016 (UTC)