The Munchos MAX are out to Lunch[1] is the fifteenth episode of the Mixels stop motions. It was released on October 29, 2015 on YouTube.
Synopsis
The Munchos are very hungry and are enjoying eating a large pizza, however; they can't eat the whole thing separately! Watch as the Munchos MAX to see if they can finish the pizza![1]
Summary
Snax, Berp and Vaka-Waka come across a giant pizza and share it evenly until there is only two slices left. They decide to Max and share it.
Characters
Major Characters
Mixes
Trivia
The concept is almost the same as the "Infernites MAX!" stopmotion video, as they Max and share food they can't all have.

The only difference between the two shorts is that the Munchos immediately Max to finish the pizza instead of fighting over it before Maxing like the Infernites did.
Videos
Gallery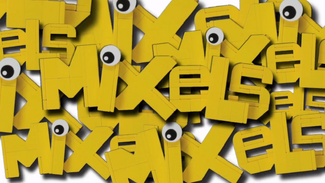 The image gallery for The Munchos MAX are out to Lunch! may be viewed here.
Sources and References