""It's the bomb..."
"...to be a Frosticon!""
— Flurr and Slumbo
Snow Half Pipe is the fifteenth episode in the first season of Mixels. It first aired on June 5, 2014.
Synopsis
YouTube
Various mixels mix to perform a halfpipe trick- but some mixes are more successful than others![1]
Zap2it
Colorful creatures combine with each other to make new combinations.[2]
Episode Summary
In the Frozen Volcanoes, Flain, Krader, Slumbo, Flurr, Jawg and Kraw are taking turns Snowboarding down an ice half-pipe. Flurr and Kraw go first, creating a successful Mix, then Slumbo and Jawg, and finally, Flain and Krader, who make a Murp. The Murp crashes into the ice and Flain and Krader end up frozen.
Transcript
For a full transcript of "Snow Half Pipe", click here.
Songs
Characters
Major Characters
Mixes
Murps
Trivia
This episode marks the debuts of Jawg and Kraw.
Everyone in this short except Slumbo are the leaders of their tribes.
At least one member in each Series 1 & 2 tribe (except the Electroids tribe) made an appearance in this episode.
None of the helmets worn by the characters are made for either skateboarding or snowboarding. Rather, they are for other sports (such as Kraw's football helmet) or professions (such as Slumbo's construction helmet). Further still, some of the helmets are merely entirely offbeat (such as Flain's Viking helmet).
Flurr is the only character that does not wear a helmet in the episode, as he technically is not riding the snowboard; rather, flying behind it.
Broadcast
This episode and "Hamlogna Conveyor Belt Madness" aired on June 5, 2014 directly following the Teen Titans Go! episode, "Puppets, Whaaaaat?" and received a total of 1.986 million viewers.
Continuity
The Flain & Krader Murp appears again. This is the second appearance of the aforementioned type of Murp. ("Murp")
This is the second time Flurr and Slumbo make appearances ("Wrong Colors", "Bar B Cubes")
Errors
​Memorable Quotes
"Murp...Murp. Hehehe!"
— Flain & Krader Murp
Video
Gallery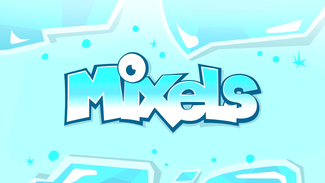 The image gallery for Snow Half Pipe may be viewed here.
Sources and References
Mixels Series 2 (June 2014)
LEGO sets
Frosticons
41509 Slumbo

(Nixel) / 41510 Lunk

/ 41511 Flurr


Frosticons Max


Fang Gang
41512 Chomly

(Nixel) / 41513 Gobba

/ 41514 Jawg


Fang Gang Max


Flexers
41515 Kraw

/ 41516 Tentro

/ 41517 Balk
(Nixel)
Flexers Max

Wrong Colors / Nixel "Mix Over" / Bar B Cubes / Snow Half Pipe / Hamlogna Conveyor Belt Madness / Vaudeville Fun / Fang Gang Log Toss / High Five / Elevator

Stopmotions


Jawg & Lunk Murp / Kraw & Flurr Mix! / Gobba & Tentro Mix!
Community content is available under
CC-BY-SA
unless otherwise noted.