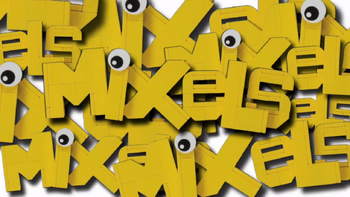 Tungster is licking a tasty popsicle-tree perched on the side of a frozen cliff. Snoof shows up at the base of the cliff and wants some too! Unfortunately, Snoof cannot climb up the icy, slippery cliff to reach the popsicle-tree. Watch as Snoof and Tungster mix to find a solution!
Snoof and Tungster Mix!
To return to "Snoof and Tungster Mix!" and read the full episode summary, click here.
Community content is available under
CC-BY-SA
unless otherwise noted.