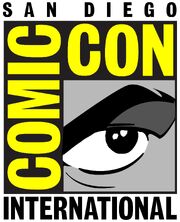 The San Diego Comic-Con International is one of the largest gathering of comics and popular arts in the world. It is held annually at the San Diego Convention Center. 2014 marked the 45th anniversary of the convention.
Mixels
LEGO has had a larger and larger presence at Comic-Con every year, showcasing their newest sets, putting them up for sale, and having contests. Every year, there are several free giveaways, usually a promotional brick, keychain, or minifigure.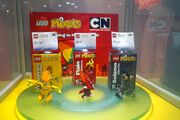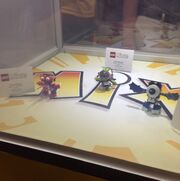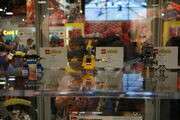 As a result, the Mixels franchise has appeared at the convention in big ways.
In 2013, the first sets of Flain, Seismo, and Volectro were shown, as well as the theme being officially announced. Also, a free information sheet was given out. The sheet has images of the three announced at the event.
In 2014, Series 4 was announced, and the first sets of Nurp-Naut, Burnard, and Globert were shown. Series 3 sets, to be released the next month, were also displayed.
In 2015, Mixels was not scheduled for any reveals, but the first sets of Kuffs, Camillot, and Jamzy from Series 7 were unexpectedly shown.
In 2016, Mixels did not make any known appearances at the convention.
Mission Statement
Comic-Con International is a nonprofit educational organization dedicated to creating awareness of, and appreciation for, comics and related popular art forms, primarily through the presentation of conventions and events that celebrate the historic and ongoing contribution of comics to art and culture.
Trivia
Mixel display art was not present in the Series 4 and 7 booths, unlike the Series 1 booth.
Community content is available under
CC-BY-SA
unless otherwise noted.