"Oh boy, oh boy, oh boy! I've got one muck!"




This page is about a food or object found in the Mixels Land. It is considered canon in the Mixels franchise and may or may not be a mix of two real life objects.
Plowers are a food found in the Mixels Land. They grow in the ground and can probably be planted with seeds. They have only been seen in a stop motion video by LEGO.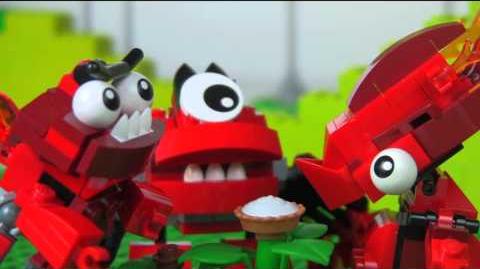 Description
Plowers are a combination of a cream pie and a leafy plant or flower. Having only been seen made from bricks, they appear as regular pies with leaves growing out of the sides.
Trivia
The Infernites seem to like them a lot.
Some are rooted into the ground so deep that a Max is needed to pull them out.
There is also regular pie, as seen in Vaudeville Fun.
They were thought to be called Pie Plants.
Community content is available under
CC-BY-SA
unless otherwise noted.