Line 52:
Line 52:
 

**This is the second half-hour special to introduce two series at once, after [[A Quest for the Lost Mixamajig]].

 

**This is the second half-hour special to introduce two series at once, after [[A Quest for the Lost Mixamajig]].

 

*The title was revealed alongside other random titles of Cartoon Network programs via Turner Classic Movies' site. No other information was provided.<ref>[http://www.tcm.com/tcmdb/title/2086498/Mixels-Nixel-Nixel-Go-Away-Intl-/ Mixels: Nixel, Nixel, Go Away (Intl.) (2016) - Overview - TCM.com]</ref>

 

*The title was revealed alongside other random titles of Cartoon Network programs via Turner Classic Movies' site. No other information was provided.<ref>[http://www.tcm.com/tcmdb/title/2086498/Mixels-Nixel-Nixel-Go-Away-Intl-/ Mixels: Nixel, Nixel, Go Away (Intl.) (2016) - Overview - TCM.com]</ref>

 
+

*This episode marks the return of the Nixels, after not showing up in the [[Every Knight Has Its Day|previous half hour episode]].

 
 
 

==Allusions==

 

==Allusions==
---
Revision as of 14:12, 25 July 2016
This article is about a future subject




This article contains information about an upcoming episode, character, or other subject. It may contain spoilers. Information is still developing about this subject and may change in the future.
This article covers an unaired episode




This episode has not yet aired. The information may rapidly change as soon as more becomes available.
This article is under construction




This page or section is currently under maintenance or construction. Feel free to help in any way you can to improve it.

Nixel, Nixel, Go Away is the fourth episode in the second season of Mixels, and the twenty-fifth episode overall. It is also the fifth half-hour special. It will first air in Fall 2016.
Synopsis
TBA
Songs
Characters
Trivia
Allusions
Rain, Rain, Go Away - The title is a reference to this nursery rhyme.
Gallery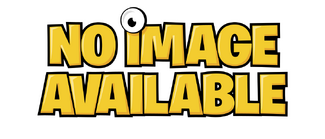 The image gallery for Nixel, Nixel, Go Away may be viewed here.
Sources and References
Mixels Series 8 (June 2016)
LEGO sets
MCFD
41563 Splasho
/ 41564 Aquad
/ 41565 Hydro
(Nixel)
MCFD Max


Pyrratz
41566 Sharx
/ 41567 Skulzy
(Nixel) / 41568 Lewt

Pyrratz Max


Medix
41569 Surgeo
/ 41570 Skrubz
(Nixel) / 41571 Tuth

Medix Max

Nixel, Nixel, Go Away

Stopmotions

Attempted Bank Robbery / Strange Medix Mixels experiment creates new Mixels Max
Mixels Series 9 (October 2016)
LEGO sets
Trashoz
41572 Gobbol
(Nixel) / 41573 Sweepz
/ 41574 Compax

Trashoz Max

Nindjas
41575 Cobrax
(Nixel) / 41576 Spinza
/ 41577 Mysto

Nindjas Max

Newzers
41578 Screeno
/ 41579 Camsta
(Nixel) / 41580 Myke

Newzers Max

Nixel, Nixel, Go Away

Stopmotions

Nindjas vs. Trashoz / Nindja in an Epic Ice Sculpture Fail