Mixelverse

A shot of the Mixelverse.
Information
Inhabitants
Mixels
Nixels
Others
Visitors
Unknown
Features
Void
Stars
Asteroids
Planets (all known locations)
The Mixelverse is the galactic outer space where Mixels is set. It houses all locations.
Description
Appearance
There are many asteroids and stars in the Mixelverse. There are also molecule-like stars scattered across.
Celestial bodies
The first two are the only bodies fully explored in the show, but the others have only been briefly seen. It is unknown if any life exists on these, or what their terrains are like.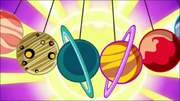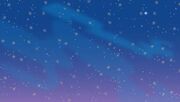 Tan and orange striped planet
Brown-striped and orange-spotted planet
Ringed blue planet
Orange and brown striped, pink ringed planet
Red and orange "wave" planet
Blue striped planet
White moon-like planet
Pink moon-like planet
Several moon-sized Cubits
Travel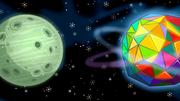 It is unknown how other Mixels that aren't alien travel here. Mixels most likely have to Mix in order to get up in space, in similarity to the Sproingy Lands. Some Mixels with wings (e.g Flurr or Mesmo) may be able to fly up. However, in Mixed Up Maze, it claims that Nurp-Naut, Burnard and Globert had to travel to the stars in their Ship-Space, hinting other Mixels may also need one to travel here.
In Mixel Moon Madness, the Infernites are taken into space by the Orbitons' ship-space.
Trivia
Appearances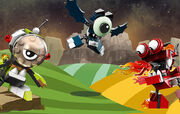 Season 2
Other
Community content is available under
CC-BY-SA
unless otherwise noted.