The Mixels Wiki is the one-stop resource for information on the LEGO and Cartoon Network franchise. Learn about the toys, shorts, characters and more. We have a group of very helpful and friendly staff waiting to answer your questions! Don't delay, join and contribute today... or the Nixels will get you!
Trending articles
Popular categories
View full main page
The wiki contains detailed information about the narrative of the franchise – spoilers. Readers are encouraged to experience the original works before browsing the wiki.
This Day in Mixels History: Nov 30
Nothing happened! If you think something is missing, contact an admin.
Final Vote Winners
PielordMatt is a highly respected user. His edits greatly contribute to the community. He also has a fun sense of humor! Congratulations!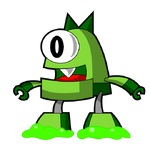 Booger
is a
Glorp Corp
Mixel
.
Read more...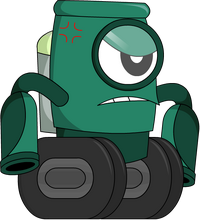 Chemobile is the grouchy member of the Chemicides by
ABoringGuy
! He's rarely happy, and can also shoot out toxic waste like a cannon!
Slumbo was once crushed due to him falling asleep while lifting a boulder.

Welcome to the Mixels Wiki!
This a collaborative resource for Mixels, a multimedia franchise created by Cartoon Network and The LEGO Group that launched in March 2014. Wiki founded July 22, 2013. Come and edit our 1,368 (and growing) articles with 371,899 cumulative edits, or create one yourself!

Want to know more about us? Click here!
Before you begin editing, read our policies.
Want to join our Discord server? Click here!

Explore
Legal Notice

LEGO, the LEGO logo, and MIXELS are trademarks of the LEGO Group. © 2013 - 2021 The LEGO Group. All rights reserved. TM & © 2013 - 2021 Cartoon Network. All other trademarks and copyrights are property of their respective owners. The Mixels Wiki is operated entirely by fans of LEGO and/or Cartoon Network. The Mixels Wiki is not licensed nor endorsed by The LEGO Group.