The Mixels Wiki wishes to have a database that is helpful to visitors and safe & easy for editing. In case there is any inappropriate behavior, we will have to take action and enforce it. This policy lists all the rules of editing on this wiki and the consequences of breaking these rules. If you have any questions, take it to the talk page.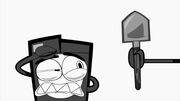 The following policy has total control over everything that goes on, including votes, nominations, editing, and even promotions. If a user is blocked or has a long blocking history, admins could stop the user from doing certain things such as nominations or being promoted due to not following the policy. Admins can also decide for a user not to be promoted if they are not trustworthy.
Staff are subject to follow all rules. A staff breaking any of the above rules can lead to demotion and/or a block.
These rules do not apply to the Mixels Wiki Discord, for more info, see the #rules channel.
Privacy Policy
Main article: Mixels Wiki:Privacy policy
Consequences for Breaking the Policy
First Offense will result in a warning.
Second Offense will result in a 3 day block.
Third Offense will result in a 1 week block.
Any further offenses will be discussed by the administration.
Conclusion
Follow these rules, and you will be on your way to being a great member of the Mixels Wiki! Finally, have fun editing here!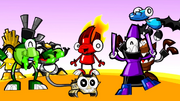 This policy used the basic format of the Club Penguin Wiki's Policy and the Unikitty! Wiki's Policy.