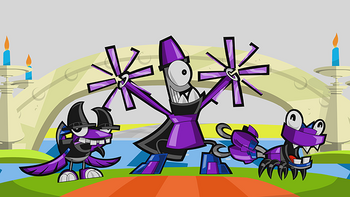 "Epic Comedy Adventure"- When General Nix tries to stop the annual Mixfest, it's up to Flain and friends to bring back mixing! "Murp Romp"- There is a Murp on the loose and the Mixels must catch it before it destroys everything!
Epic Comedy Adventure
Murp Romp
To return to "Mixed Up Special" and read the full episode summary, click here.