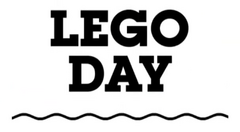 Were you looking for LEGO Days?
LEGO Day is an event that occurred on Cartoon Network on December 13, 2015. As the title implies, Cartoon Network aired nothing except LEGO programs all day, including the Mixels special "A Quest for the Lost Mixamajig." The event was made to promote the sneak peek of Nexo Knights that aired that day.
This event was later repeated a few times in 2016 in shorter forms (around a length comparable to a network block) but Mixels was nowhere to be found.
Schedule