Infernites MAX!

Information
Series
1
Episode Number
1
Release Date
March 27, 2014
Characters
Flain
Vulk
Zorch
Episode Guide
Previous
None
Next
Electroids MAX!
Were you looking for the Max?
Infernites MAX![1], also entitled Mixels Plower, is the first episode of the Mixels stop motions. It was released on March 27, 2014 on YouTube.
Synopsis
LEGO
Zorch, Vulk and Flain find a group of four plowers and react with delight! But who will get the last plower?![1]
Cartoon Network
The Infernites MAX out to scarf down the last piece of pie. Watch more Mixels on Cartoon Network!
Summary
Flain, Vulk and Zorch come across four Plowers and each take one to eat. The three Infernites argue over who will eat the last one until Flain pulls out a Cubit. The three then Max to share the Plower among them.
Characters
Major Characters
Maxes
Trivia
This episode was added to Cartoon Network's website on August 12, 2014.
This is the only appearance of a Plower.
The Infernites' munching clips are custom, rather than being voice clips from the animated series like the other stopmotions.
Video
Gallery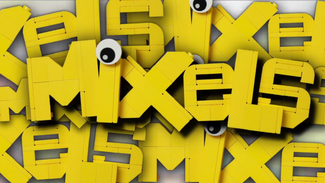 The image gallery for Infernites MAX! may be viewed here.
Sources and References
Community content is available under
CC-BY-SA
unless otherwise noted.