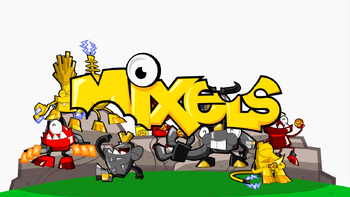 The Mixels have very very many and infinite plenty cookironis... until they don't! What's it take to get ahold of the last tasty snack? MAXES TO THE MAX!
The Chase Begins
Max Warfare
Conclusion
Concept Art
Videos
To return to "Cookironi (episode)" and read the full episode summary, click here.
Community content is available under
CC-BY-SA
unless otherwise noted.