Cartoon Network is an American cable television network owned by Turner Broadcasting which airs animated programming. The channel was launched on October 1, 1992, after Turner purchased the animation studio Hanna-Barbera Productions in 1991. It was originally a 24-hour outlet for classic animation properties from the Turner Broadcasting libraries and was all-ages-oriented which it broadcasts in time-sharing with TCM, but now the channel targets children and teens (about ages 7–15) and older teens and adults with mature content during its late night daypart Adult Swim, which is treated as a separate entity for promotional and ratings purposes.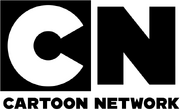 Cartoon Network Studios produced the Mixels animated series, and aired it on their channel. Cartoon Network has worked with LEGO before by broadcasting various series such as Ninjago: Masters of Spinjitsu and Legends of Chima, but nothing on this level; as this project is a direct collaboration between the two companies.
Community content is available under
CC-BY-SA
unless otherwise noted.