2014 was the first official year of the Mixels franchise.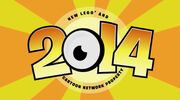 Storyline
We were introduced to the world of Mixels, and the conflict with the Nixels began.
Series
Events
Trivia
It was the first full year of the franchise, where media components for it were out in full force. The franchise was officially announced in 2013.