كرتون نتورك بالعربية هي شبكة تلفزيون كبل أمريكية مملوكة لشركة تيرنر برودكاستينغ تبث برامج الرسوم المتحركة. تم إطلاق القناة في أكتوبر 10 ، 2011.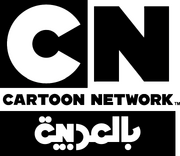 أنتجت شركة كرتون نتورك المسلسل التلفزيوني الميكسلز. عملت Cكرتون نتورك مع LEGO من قبل من خلال بث سلسلة متنوعة مثل "Ninjago: Masters of Spinjitsu" و "Legends of Chima" ، لكن لا شيء على هذا المستوى ؛ لأن هذا المشروع هو تعاون مباشر بين الشركتين.
Community content is available under
CC-BY-SA
unless otherwise noted.